Senior Farewell: It's been an eventful four years, all over the world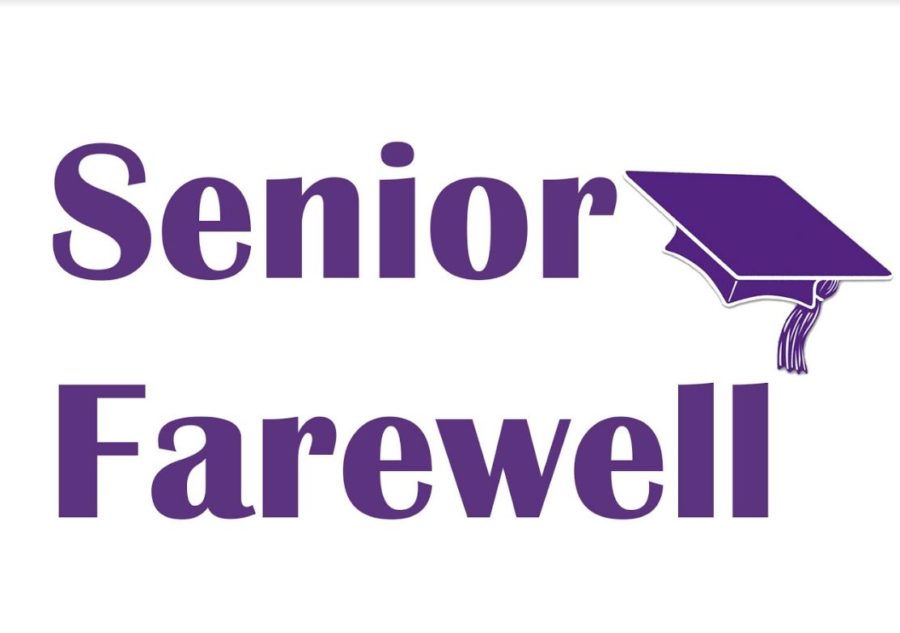 It seems like just yesterday that seniors were entering high school, singing "Caroline" by Amine and flipping water bottles to fill time. 
Now the graduating Class of 2020 is in the final stretch of high school. Throughout these four years, we have experienced many moments that have made a big impact, either as important news or fun pop culture. 
2016
Beyonce's Lemonade 
Lemonade, Beyonce's sixth studio album, was released as a visual concept album. It covered a lot of personal issues, such as the song "Sorry," which revealed how Jay-Z had cheated on her. The biggest single ended up being "Formation," which set the stage for the Formation World Tour. 
Stranger Things
The first season of Stranger Things, premiering in July 2016, brought in record viewership from Netflix subscribers and became a global phenomenon. The sci-fi series, focusing on middle school kids in the '80s, went on to win six Emmy Awards and multiple nominations from the Grammys and Golden Globes. The show is now entering its fourth season.
Leonardo DiCaprio wins an oscar
Ever since DiCaprio's performance as Jack in Titanic, audiences had been anticipating an Oscar Award for best male lead. Yet DiCaprio had been passed over for his roles in Titanic, The Wolf of Wall Street, and Inception. Finally, at the 2016 Oscars, DiCaprio won a well deserved Oscar for his role as Hugh Glass in The Revenant. 
2017
Colin Kaepernick takes a knee
During a 49ers game in 2017, Colin Kaepernick took a knee during the national anthem. His reason for kneeling was to peacefully protest the treatment of minorities by police in America. He endured loads of harassment on social media and from the NFL. Kaepernick later could not find a job with another team, with allegations that teams feared that signing Kaepernick would be bad for them in terms of public relations. Kaepernick still actively protests for the better treatment of blacks in America. 
The #MeToo movement 
Although the movement had been around since the early 2000s, it took center stage in 2017. When sexaul assault allegations against Hollywood exec Harvey Weinstein emerged, actress Alyssa Milano encouraged all women who had suffered sexual abuse or assault to use the #MeToo hashtag to show the world the extent of the problem. It sparked a social media phenomenon in which many stars shared their stories of survival, while other stars and politicians were accused of being abusers. 
Ariana Grande concert in Manchester
In May 2017, Ariana Grande was performing in Manchester, United Kingdom, when an Islamic extremist suicide bomber attacked the crowd. The bombing killed 23 people and injured 139. A few weeks later, Grande held the televised Manchester One Love concert, which raised money for the We Love Manchester Emergency Fund.
2018
The royal wedding
Prince Harry and Meghan Markle were married on May 19, 2018. The wedding cost about $43 million, and Elton John even performed for guests. A lot of controversy followed the engagement and wedding, as Meghan Markle was American, an actress, previously divorced, and biracial. 
Drake's "In My Feelings" challenge
Along with the release of his hit song "In My Feelings" came a viral video challenge. The challenge was started by a random Instagram comedian who filmed himself jumping out his moving vehicle and dancing to Drake's song. Soon enough, celebrities such as Will Smith, Kevin Hart, and Drake himself participated in the challenge. While the videos started racking up views, safety concerns started arising after people started to get hurt from jumping out of cars. 
Walmart yodel boy
In 2018, a video surfaced of a young boy singing and yodelling "Lovesick Blues" by Hank Williams in a Walmart. That boy was 11-year old Illinois native Mason Ramsey. After the video went viral, Ramsey appeared on Ellen, was featured in a set during Coachella, and performed at the Grand Ole Opry. He also went on to write original songs and sign a record deal with Atlantic and Big Loud Records. 
2019
College admissions scandal 
In March 2019, an investigation arose over a criminal conspiracy to influence college admission decisions. The suspects were accused of paying millions of dollars to bribe admissions directors and inflate test scores to get their children admitted to exclusive universities. A total of 53 people were charged, including beloved Full House actress Lori Loughlin. 
"Old Town Road"
In late 2018, Lil Nas X released "Old Town Road" on Soundcloud and Youtube. It wasn't until early 2019 that the song gained popularity and caught the attention of Columbia Records. The song was rereleased and later remixed with Billy Ray Cyrus. It was used over multiple social media platforms and served as a popular dance song on TikTok. "Old Town Road" became the longest-running No.1 single on Billboard's Top 100 chart. 
Jonas Brothers return 
The Jonas Brothers announced their reunion in February 2019. Older fans rushed to social media to obsess over their old teenage heartthrobs. The band of brothers announced a single, and they later announced an album and world tour. The band also released an Amazon Prime documentary entitled Chasing Happiness, which described what has happened with them since their split in 2013.
2020
Australian wildfires
2020 started off on a bad note, with Australian forests burning down. Over 46 million acres of Australia's wild land has burned down from the bushfires this year. Nearly 40 people have been killed in the bush fires, and a lot of wildlife has perished as well. Controversy arose when many celebrities were not contributing to funds that benefit the organizations helping to rebuild the Australian forests. 
Coronavirus pandemic
The coronavirus outbreak originally started in the city of Wuhan, China, because of live animal market contamination. Around February, coronavirus was making an impact in the United States, and by mid-March, many states in America started to go on lockdown, with businesses closed and citizens were ordered to stay at home. Schools and school activities were shut down, and doctors offices became virtual. Face masks have become the new fashion trend. Worldwide, there have been over 380,000 deaths from COVID-19. 
The death of George Floyd 
On May 25, George Floyd, a 46-year-old African American man, was killed in police custody in Minneapolis. Floyd died after white police officer Derek Chauvin pinned his neck to the ground for more than eight minutes. Video footage of Floyd's death sparked international outrage. Many of the protests that followed have been peaceful, but some have resulted in looting and rioting, sparking more debate.
About the Writer
Sarah Watkins, Staff Writer
Sarah Watkins is a senior and a second-year staff writer. She can be found in the Taco Bell drive-thru listening to Slayyyter. She also enjoys binging...