With soccer returning, Champions League bids will be on the line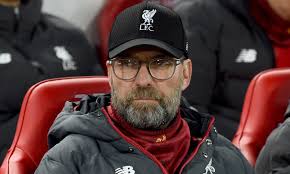 With the resumption of the Premier League season coming on June 17, the biggest winner is current leader Liverpool, which will get the chance to lift its first Premier League trophy.
Liverpool has been crowned champions of the first division before, but this will be its first title in the Premier League era and first English championship since 1989. With Liverpool's commanding lead in the standings and their great depth, it should be no surprise come the end of the season when they are the champions. 
But that's not the reason to tune in when the season starts again.
The real battle to watch will be to see which teams finish directly behind Liverpool. With only three more spots available for the Champions League next year, the battle is on. 
The three teams trailing Liverpool right now are Manchester City, Leicester City, and Chelsea. But with a Champions League ban hanging over City's heads, and a run of mediocre form for Leicester and Chelsea before the break, it's hard to say if they all are going to be able to stay safe. 
There are five other teams right behind them looking for any chance they can get to break into those Champions League spots. 
One of them is Wolves, who since their promotion to the Premier League just two years ago have been giving the usual top six teams a run for their money. Surely they would do anything to see their hard work pay off. 
Another is newly promoted Sheffield United. Like Wolves, Sheffield has made big waves since their arrival, and now they find themselves in a promising position near the end of the season. 
As for the remaining contenders, there are going to be a lot of questions to be asked about Arsenal, Spurs, and Manchester United.
All three had their ups and downs in the weeks before the season was postponed — as has been the case for the past couple of seasons as well. Each team is looking to turn its bad luck into some good fortune with a big break.
Having had some time during the closure to plan, this be their chance to turn their seasons, and reputations, around.