Opinion: Performing arts builds character, strong relationships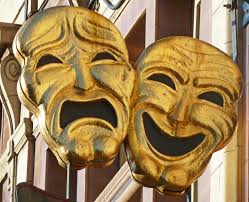 Many high school students turn to theater and performing arts as a way to showcase their talents and passions to their community.
High school theater programs have been growing in popularity for students who like to express themselves through acting, singing, and dancing. It has also become an essential part of many students' daily school routine. 
Like many other extracurricular activities, students must be able to be committed to the extensive after-school and weekend practices. Although these rehearsals can be fairly long, students who are part of productions like the musical learn how to manage their time while building many strong relationships. 
Being in theater has allowed me to find an environment where I can be my complete self. Everyone involved makes you feel like you are a part of a group. 
Going into my freshman year, I was not planning on auditioning for the spring musical. But I was talking to a friend who thought it would be harmless fun to try it and see if it would be something I would like. Now looking back, I can't imagine not doing it.
I have realized that theater arts could be something I could pursue after high school. 
I have also gotten to experience working with others to achieve a common goal. Although everyone may not always agree on every issue, it is a good way to learn how to work together. 
Although the rehearsals can be fun and rewarding, they can also be exhausting. Sometimes we may face the problem of having a short time to accomplish something before the show dates. Then everyone has to learn how to stay on task and be focused, even if the part of the show that is being worked doesn't involve everyone.
Theater has not only taught me how to perform for an audience, but also how to truly be a part of a group.