Column: HBO Max has `Friends," but costs a lot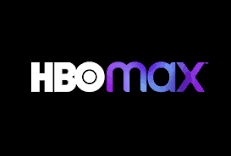 While millions of citizens are stuck mostly at home and reaching new levels of boredom, one of the easiest sources of entertainment is binge watching. Whether it be a Netflix original series or a classic film on Disney+, the general population is turning to streaming services to distract themselves from their fears about the pandemic. The whole world seems to be streaming, and AT&T wants in on that market.
AT&T has created its own new streaming service, HBO Max, which essentially replaces HBO Now. 
With this new service, viewers will be able to stream all of their favorite shows and movies from HBO and WarnerMedia, which AT&T purchased back in 2018. This will include classics like "Friends", the Superman movies, and beloved movies from the golden age of Hollywood. 
HBO Max will also be making its own original content, like a long-awaited "Friends" reunion special.
All in all, this new streaming service sounds like a great investment, but there are some serious downsides to HBO Max.
The biggest disappointment is definitely the price. Like its predecessor, HBO Now, HBO Max will cost $15 a month. People were concerned enough when Netflix's price jumped to $12.99, and Disney+ only costs $6.99. 
HBO Max's price tag would have turned heads a few months ago, but now that the world is caught in a pandemic and a lot of viewers have lost their means of employment, a price that high is, quite frankly, laughable.
The other looming downside is that because of quarantine and social distancing concerns, original content is not yet in the works for HBO Max. 
That is not the end of the world for this streaming service, seeing as it still has a lot of exciting content to provide, but the anticipated "Friends" reunion special was meant to be released on HBO Max's launch day. The fans and cult-following of the show, as well as others who were looking forward to original content, will be disappointed by this turn of events.
But quarantine will not last forever, and these original productions will be released, and they will hopefully be worth the wait for fans.
As for the price dilemma, AT&T does plan to offer the service in a bundled cell phone plan. For some users this may make the cost more bearable, but for those without proper job security at the moment, it may not make a difference.
Though quarantine is definitely an appropriate time to launch a new streaming service, it is not the best time to show consumers such a hefty price tag.
About the Contributor
Erin Fader, Design Editor
Erin Fader is a senior and the design editor for the Purbalite. You can usually find her either cheering on the Baldwin Highlanders or sitting in a cocoon...