Column: Summer of 2020 looks to be a strange one for everyone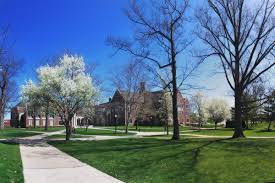 COVID-19 has changed the look and feel of everyone's plans for the summer of 2020. Seniors in particular are dealing with different options for commencement, college enrollment and job searches, to name a few. 
The battle against the virus has canceled plans for some people's vacations, summer camps, and concerts. For seniors, major events such as prom, senior gatherings, and sporting events also have been cancelled. 
Graduation ceremonies around the country have been adjusted. Some have gone virtual, while others have happened in parking lots. These alterations to this tradition have taken some of the luster from these ceremonies, but, fortunately, graduates have been able to be recognized for their hard work and dedication.  
The joy that comes with celebrating this milestone with classmates is dampened by the six-foot distance policy and the face masks that we have all become accustomed to over the last couple of months. It is harder for seniors anywhere to pose for fun graduation photos when they can't stand next to anyone or take their face masks off. 
Some graduation parties have had to be changed or canceled as well.  Social distancing, at least as of this writing, prevents large gatherings inside or outside, so many elderly family members or people with health conditions will be prevented from celebrating their favorite seniors in person. 
"Drive by" celebrations of birthdays and graduations have become common, with family and friends driving up to a house to honk their horn, leave balloons and celebrate in that socially distant way. It is a thoughtful thing to do, but still strange.
Even much about preparing for going away to college has been changed.  
College-bound seniors are not sure about enrollment for the fall — whether classes will be held in person or online, how dorm space will be shared, and if they will be able to attend large classes or join sports teams.  
All of the collegiate traditions that these seniors have long envisioned for their freshman year in college have a different look and feel.  The uncertainty surrounding college can be stressful and confusing.  
All of these coronavirus-caused changes make the summer of 2020 an odd one, but with reported cases dropping, hopefully there will be more opportunities soon. 
About the Contributor
Grace Esposito, News Editor
Grace Esposito is a senior news editor in her third year on staff. She can usually be found either procrastinating on her homework or taking long walks...