NASA teams up with Elon Musk for historic launch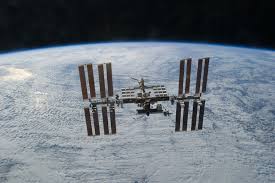 NASA and SpaceX are set to make history as they plan to launch a rocket on Saturday at 3:22 p.m., with a backup window on Sunday at 3 p.m.
NASA will launch two astronauts to the International Space Station. It has been nearly a decade since NASA last sent astronauts into space, following the retirement of the space shuttle program in 2011. Since then, American astronauts have had to go to Russia and then train on that country's spacecraft. 
This historic moment comes after the original launch date, on Wednesday, was cancelled due to unfavorable weather conditions.
This will mark the first time in history that a private company has funded a space endeavor. The private company, SpaceX, was founded in 2002 by CEO Elon Musk. 
SpaceX Demo-2 will take off from Pad 39A at the Kennedy Space Center in Florida, a historic area dating back to the Apollo era.
Two astronauts, Robert Behnken and Douglas Hurley, former U.S. military test pilots, will be piloting the spacecraft. The astronauts will take a 19-hour trip before arriving at the International Space Station.
NASA has been implementing safety measures in accordance with the COVID-19 pandemic. The astronauts have been quarantined and extra precautions were taken to make sure everything is sanitary. 
Only a few dozen members of the press will be able to attend the event and the Kennedy Space Center will not be open to the public. Viewers are asked to watch the event on television from home to prevent large crowds. 
If this mission is successful, it will be the first time a commercial aerospace company has carried astronauts into the Earth's orbit. This could be the beginning of a path to once again incorporate regular trips to and from the space station, but even more significantly, a path towards future missions to the Moon and Mars.
The United States will once again have its own independent astronaut program, without relying on the assistance of Russia. 
As we look ahead to the future, the idea of spending a weekend on the Moon or traveling to Mars for a summer vacation might seem a little less out of reach than it did before. 
One hundred years ago, people never imagined we would be able to hop on an airplane and go anywhere on earth. It doesn't hurt to dream bigger when you believe all things are possible.
About the Contributor
Ethan Franco, Staff Writer
Ethan Franco is a senior and a second-year staff member. He usually spends his time working on programming with a noticeable lack of sleep.