Column: Artists releasing songs aimed at easing corona stress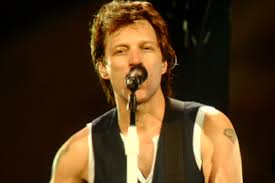 In light of recent events, various artists have taken it into their own hands to help relieve their fans' coronavirus stress. 
While artists have been releasing new albums on schedule, some have also been releasing singles specifically to brighten listeners' lives during these difficult times. 
On the recently released song "Better Days," by OneRepublic, the pop rock band sets forward the idea that although times have been rough, it will soon get better. The band's lead singer Ryan Tedder sings, "May we never ever shed another tear for today / 'Cause oh, I know that there'll be better days."
Similarly, Bon Jovi released a song titled "Do What You Can" to brighten people's spirits and encourage helping others during this pandemic. As an avid believer in helping his own community, Bon Jovi sings "When you can't do what you do / You do what you can."
Likewise, Tom Rosenthal, a singer known for his inspiring and uplifting songs, used his talents to cheer people up. In his most recent song, "Hope," he sings, "You'd be the one to sing me home/ You are with my heart when it has hope." 
Rosenthal's lyrics remind his listeners that although we mostly can't see the friends and family we love and care about due to social distancing regulations, they are still here for us. 
Even though music may not be a literal solution to the problems at hand today, it certainly takes the edge off of the growing levels of stress in our society. As OneRepublic sing, "There'll be better days."
About the Contributor
Lena Barakat, Sports Editor
Lena Barakat is a sports editor and this is her second year on the Purbalite. She likes listening to The Smiths, Amy Winehouse, and Talking Heads. When...