`The Match' brings in donations, unites fans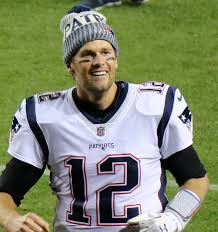 Peyton Manning and Tom Brady have one of the most storied rivalries in all of sports history, and both are at the top of the list in any conversation about the greatest quarterback ever. 
They have competed head-to-head in the NFL 17 times, with Brady winning the series, 11-6. On Sunday, they faced off again in a competition most would not expect: a golf match.
"The Match" put Peyton Manning and Tiger Woods against Tom Brady and Phil Mickelson in a golf competition that raised over $20 million for COVID-19 relief. 
The event also brought in over 5 million viewers and reminded everyone of what we've been missing in the world of sports.
It was lighthearted but still competitive. There was banter among all of the players, and the event constantly remained entertaining. 
Brady especially made headlines when he split his pants on live television and then proceeded to sink a shot from 150 yards out.
The match resulted in a win for Manning and Woods, and it also was a huge win for the world. 
Although only an exhibition, the match proved once again how sports bring people together.
About the Contributor
Colton Brain, Staff Writer
Colton Brain is a senior and a third-year staff writer. He is a big sports fan and especially loves football and baseball. He loves to give his takes on...