What to Binge Watch: `Brooklyn Nine-Nine' makes for arresting viewing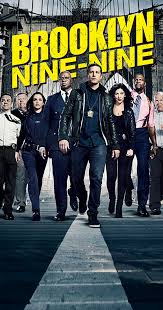 Running out of TV shows and movies to stream? The Purbalite is here to help, with more frequent installments of our What to Binge Watch feature.
During these times, when watching the news and current events can be disheartening, having a good laugh can be a great escape. The comedy Brooklyn Nine-Nine is sure to provide just that. 
Brooklyn Nine-Nine's seven seasons, available to stream on Hulu, follow the crazy lives of NYPD detectives in Brooklyn's 99th precinct. The show centers around the hilariously immature yet brilliant detective Jake Peralta, played by Andy Samberg.
The show provides the perfect combination of action, love, and comedy.
The detectives are featured taking down dangerous mafia members, crime lords, and drug cartels, but it is definitely not the typical cop drama. Brooklyn Nine-Nine focuses more on the humorous nuances of handling the cases, from the detectives' antics as they try to get confessions from suspects to unlikely friendships and rivalries that develop. 
Some relationships form between the fellow detectives, giving the show a hint of romance, focusing on both the heartwarming and laugh-out-loud moments between the couples.
Brooklyn Nine-Nine also tackles important issues well, including racial profiling and sexual assault cases. The show begins with the precinct getting a brand new captain — the first black, openly gay cop in the NYPD. 
Fans of other workplace comedies, like The Office and Parks and Recreation, should definitely spend their time at home catching up on Brooklyn Nine-Nine before the next season comes out next year.