Kehlani's latest album focuses on heartbreak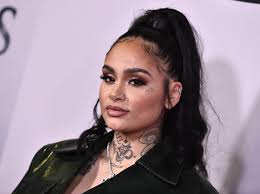 R&B singer Kehlani's fourth album, It Was Good Until It Wasn't, speaks about her past relationships and honors a friend who passed away last year.
Kehlani is known to express her feelings and emotions on any topic in her music. On songs like "Toxic," "Bad News," and "Open (Passionate)," she goes into relationship problems and how to overcome them. These songs are great to listen to because they speak about what goes on after a breakup. 
This new album is more about getting over a past romance, while her last album, While We Wait, was more about being in love. Fans can hear the shift in tone if they listen to both albums back to back.
A few songs could have been better or left off the album. "Hate the Club" doesn't really have a purpose, and "Can I," while it's a good song, doesn't fit with the theme of the album.
But the album overall is great and better than her last one. The flow and sound of the songs never become too much alike. They are relaxing and peaceful, which is something Kehlani is good at doing.