Opinion: Memorial Day should be more meaningful this year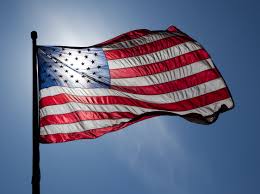 Memorial Day, which is often known as the unofficial start to summer, will look different this year. 
With COVID-19 restrictions in place, parades, amusement parks, and public pools are shut down. There also will be fewer picnics and limits on the number of people allowed to attend such events.
With these activities at a standstill, perhaps people will take time this year to reflect on what is truly important about Memorial Day: honoring the men and women who gave their lives for our freedom.
Memorial Day was originally known as Decoration Day, and was created to honor those who died during the Civil War. Over time, it was expanded to commemorate all those who died serving in any war. 
"
Memorial Day is an opportunity to remember the fallen and their role in our history."
In 1971, it was officially recognized as a federal holiday, and it is now always held on the last Monday of May. 
The timing of the holiday, though, unfortunately has led it to be often thought of as just the final part of a three-day weekend that celebrates the arrival of warm weather activities and fun. 
Yet some families always find a way to keep the true spirit of Memorial Day. 
Under normal circumstances, these families would spend part of their time visiting cemeteries and memorials, or attending a parade in honor of veterans who gave their lives. With official, in-person memorial events canceled this year, those families might want to know that the City of Pittsburgh will be holding an online service to remember U.S. servicemen and women.
It is easy to get caught up in our own lives and the onset of summer. But doing so takes for granted the sacrifices that have been made on our behalf, and the lives that have been lost to preserve our freedom and liberty. Memorial Day is an opportunity to remember the fallen and their role in our history.
As we celebrate this Memorial Day weekend, it is important to remember the veterans who sacrificed their lives for the freedoms we value.
About the Contributor
Ethan Franco, Staff Writer
Ethan Franco is a senior and a second-year staff member. He usually spends his time working on programming with a noticeable lack of sleep.