Analysis: Don't count the Pats out just yet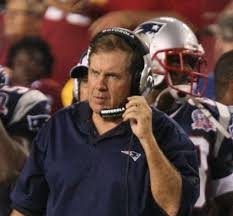 Tom Brady has left the Patriots, and Rob Gronkowski has decided to come back and join him in Tampa Bay. The Patriots also have lost Kyle Van Noy, Jamie Collins, and Duron Harmon.
Yet it still would be foolish to count this team out of being competitive as long as Bill Belichick is still in Foxborough.
The Patriots have addressed the needs created by many of the departures and still retain the "Patriot Way" culture that has been crucial to their unparalleled success. This can be noted in the surprising selection of Kyle Dugger from Division II Lenoir-Rhyne University in the second round of the draft.
Dugger was the only Division II player to even attend the combine in March. At Lenoir-Rhyne, he was named Division II Defensive Player of the Year, but he played against smaller competition compared to other draftees who played Division I. Yet Belichick has a knack for taking players out of smaller schools in the past, most notably Super Bowl 49 hero Malcolm Butler.
Belichick and Director of Player Personnel Nick Caserio also added depth on the offensive line and to the tight end group. Without Gronkowski last year, Patriots tight ends contributed under 400 yards receiving, last among all tight end groups in the NFL.
Dalton Keene and Devin Asiasi are both young, dynamic players who will help immediately at the position. Asiasi comes from UCLA where he mainly contributed as a receiver but never shied away from blocking. Keene is a versatile, hard-nosed, Patriots system-type player who can contribute in many phases of the game and was a captain at Virginia Tech, bringing a good voice to the locker room.
The biggest question, though, remains the most obvious one: How will the Patriots replace Brady, perhaps the greatest quarterback in history?
Most are projecting second-year pro Jarrett Stidham to be the Patriots' starting quarterback Week 1. 
Stidham turned heads in the preseason last year with his poise and presence against NFL defenses. He played college football at Auburn, which plays in the SEC, arguably the hardest conference in all of college football. A fourth-round pick in the 2019 NFL Draft, his talent is there.
The team did bring back Brian Hoyer to back up Stidham. Hoyer has started games before and could serve as some preseason competition.
Moving forward, there are still some big questions for the Patriots. But with Belichick at the helm, no one should count this team out.