Opinion: Pentagon confirmation of videos could lead to more UFO interest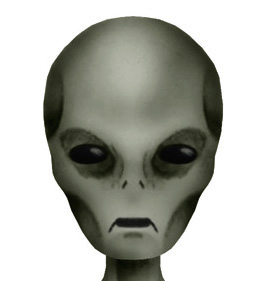 The Pentagon last week officially released three declassified videos that show unidentified flying objects spotted by U.S. fighter pilots. These videos are not new, however.
The videos — the first shot in 2004 and the other two in 2015 — were previously leaked in news stories that appeared in 2007 and 2017 respectively. The official release of the videos by the Pentagon does, however, verify that these clips are legitimate.
The video from 2004 was recorded by fighter pilots and shows a curious object spotted hovering over the Pacific Ocean. The other two clips from 2015 show fighter pilots watching in confusion as strange objects move through the sky at high speeds.
While the Pentagon confirmed that the videos are legitimate, it gave no explanation for the objects. In a statement, the Pentagon said that "the aerial phenomena observed in the videos remain characterized as 'unidentified.' "
It is unknown why the Pentagon decided to wait until now to release these videos to the public, considering that the clips were leaked years earlier. The Pentagon could have continued to ignore the existence of these leaks, but for an unknown reason, officials there now decided to authenticate the videos.
Some astrophysicists have suggested possible explanations for the occurrences seen in the clips. These include things such as atmospheric effects, reflections, or even glitches in display and imaging systems of the fighter jets, according to a New York Times story.
Others argue that the objects could be experimental aircraft from a foreign nation. However, the fact that the Pentagon has not offered any kind of explanation casts doubt on this idea, since U.S. military officials have had several years to look into whether the objects came from another country. 
The Pentagon confirmations of the videos could bring renewed interest to the idea of extraterrestrial life.
Back in 2017, the Pentagon revealed to the public that it had a program dedicated to researching UFOs that was terminated for unspecified reasons, according to a BBC story. The Pentagon's long-standing practice of secrecy regarding UFOs only continues to fuel the ideas of conspiracy theorists and others who simply believe in the possibility of extraterrestrial life. 
Perhaps these videos mark a change in the government, and going forward it will be more transparent with the American public about UFOs and other anomalies. But for now, these sightings remain a mystery and people will continue to come to their own conclusions.
About the Contributor
Ethan Franco, Staff Writer
Ethan Franco is a senior and a second-year staff member. He usually spends his time working on programming with a noticeable lack of sleep.