Review: `After Hours' might be The Weeknd's best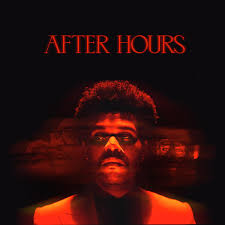 After Hours, the fourth studio album from The Weeknd, contrasts with his earlier work by bringing a new synth-like and psychedelic vibe. 
For those who do not usually listen to The Weeknd, After Hours offers refreshing sounds that are a little outside the mainstream. 
Many have praised the new album for its introduction of its new wave and dream pop influences. Songs such as the singles "Blinding Lights" and "Heartless" really show the difference between After Hours and his previous albums.  
Although The Weeknd has experimented with electronic and synth soundscapes before, After Hours is still unique because it also displays progression both musically and lyrically. 
The album also shows a tender and a more open side of The Weeknd. The lyrics throughout the album share the singer's emotions he has had while striving for success.
The album opens with songs that display his struggle with dealing with overindulgence, self-loathing, and morality. The lyrics in his songs discuss his need for self-reflection and the need for reconciliation. 
The album overall does a great job giving the singer's audience a chance to understand his personal life through his music. Because of this, After Hours may be his greatest album to date.
About the Contributor
Astrid Senko, Multimedia Editor
Astrid Senko is a second year staff writer and a first year multimedia editor. She is a drum major and a full time band nerd. When she is not on the field...