What to Binge Watch: You better watch `Saul'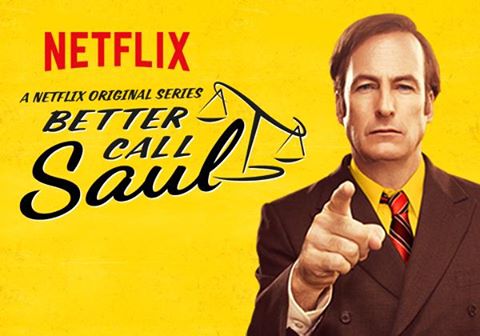 Running out of TV shows and movies to stream? The Purbalite is here to help, with more frequent installments of our What to Binge Watch feature.
Despite Breaking Bad ending in 2013, the show's legacy has long outlasted its runtime. The story of Walter White's transition from chemistry teacher to drug kingpin has garnered a massive fanbase and has gone on to spawn its own movie and spinoff television show. 
Better Call Saul is a prequel to the events of Breaking Bad, following Jimmy McGill, played by Bob Odenkirk, as he slowly transforms into the con-artist/lawyer known as Saul Goodman, who is seen on Breaking Bad. 
Fans may be worried that the show is just a cash grab trying to piggy-back off of Breaking Bad's success. But in actuality it is an incredibly rich and unique story that improves on the narrative style that made the original show so popular. 
Though the show is much better enjoyed after one has finished Breaking Bad, this new show's perfect blend of compelling new characters and old favorites, its creative ideas, and its lighter tone all allow Better Call Saul to tell its own captivating story while also adding to the fictional universe of Breaking Bad.
The show is one that is hard to walk away from, and with the first four seasons on Netflix there is little reason to. The sixth and final season will air sometime in 2021, which gives everyone time to catch up and an incentive to watch it all soon.