Reactions mixed to week of optional distance learning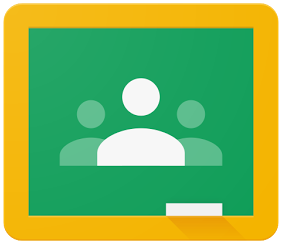 Senior Angela Jesionowski never thought that something as simple as going to school would be something she would yearn to do.
"I definitely have realized that I miss regular school — the social interactions of it and just having the freedom to be doing something out of the house," Jesionowski said. 
The introduction this week of online work through Google Classroom brought a nice change of pace, she said.
"Some type of routine was actually super helpful," Jesionowski said. "Now that I'm more focused on work and classes, I'm keeping myself preoccupied now."
Other students, though, found it difficult to adapt to the new changes. 
Senior Feride Radzhapova thinks the new online classes and assignments lack structure, and she is worried about how this will affect the rest of the school year. 
"This all just reduces my motivation and increases my stress, because I want to finish senior year strong. But there is so much uncertainty for the rest of the year, and if I don't keep up on work now, I might be more behind. I am just so unmotivated," Radzhapova said. "Hopefully we'll all adjust, but right now it feels like there's no routine and no set plan." 
As the world continues to adapt to the COVID-19 virus, so must students and teachers. After a two-week hiatus from school, distance learning started this week, with optional online work that was not graded. Teachers also have been meeting with their classes through Google Hangout Meets as well as some newer educational platforms.
Senior Britney Zimmer said the online classes have helped by providing a routine and providing continued learning opportunities.
"It helped to have a routine, since most of us have been stuck at home doing nothing. It felt good to get up and start classes in the morning, just like if we were still in school," Zimmer said. "However, it can be difficult to stay motivated, especially with being stuck at home. But you just have to have a mindset" that grading could return in the future.
Junior Layne Dunsey is adapting well to her new schedule.
"It definitely helps to have a routine. Otherwise, the days all blur together," Dunsey said.  "It also helps me feel motivated to do other stuff in the day."
Sophomore Calder White said the use of the video chat platforms was a good way to reconnect with classmates and teachers.
"Zoom is a very nice platform for video chats and connecting with classmates," White said. "It was nice to see my teachers and some of my classmates."
Sophomore Nick Lemanski, though, said that trying to work outside of the classroom was difficult.
"It is challenging to do online work at home because there are too many distractions and it's easier to work in a classroom," Lemanski said. "Not having these assignments as a grade just makes me not want to do them even more, but it's something to do other than sleeping or doing nothing all day."
Teachers are also trying to adapt to the distance learning model.
English teacher Lisa Klein said she was happy to be able to see her students again and help them via Google Hangout Meets. 
"The Google Meets make it a lot easier to see if a student is confused or is participating.  The face-to-face value of teaching is difficult to replace," Klein said. "I also miss getting students' reactions in real-time. They can unmute themselves and react, but the whole class reactions are a bit delayed."
While math teacher Mary Zegeer said she too was happy to see her students again, she eventually wants there to be more accountability and structure for the students. 
"The optional work and grades are OK for students to gradually make the transition, but I think there should be more accountability by students for the last nine weeks, since teachers are working so hard to get the information out to them to have that 'continuity of education.' It can get frustrating when only some students respond since it's optional," Zegeer said. 
English teacher Daniel Harrold said it was great for teachers to work with students again, but he wished that all students were equally motivated to learn. 
"Grades are needed to motivate some, yes, but learning is much better when both sides choose to voluntarily," Harrold said.
Economics teacher Natalie Grattan said she was encouraged by how many of her students have been reaching out and completing the optional work.
"Even though work has been optional, almost every single one of my students is doing the work and turning work in. I am so proud," Grattan said. "I know we are all trying to figure out our new normal, myself included."
More than anything, teachers said they were just happy to be able to connect with their students again.
"It was so good to see my students. I think it's great to have some normalcy to our day by seeing each other," Grattan said. "Right now the best thing about distance learning is that we are able to connect with each other, even though we can't really leave our homes."