Girls basketball falls in state playoffs to end big season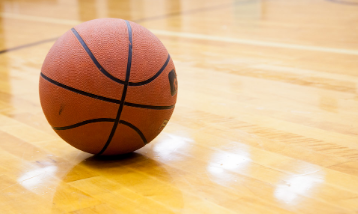 The Baldwin girls basketball fell to Plymouth Whitemarsh, 53-27, at Chambersburg High School on Tuesday, bringing to a close a season that had seen them upset the top seed in the state playoffs.
Junior Cassie Pantelis said the Highlanders began with a slow start, which gave the opposing team a jump.
"They drew a lot of fouls in the beginning, which cost us," Pantelis said. "They went to the foul line a lot. That's how they got their early points."
Moving forward, Pantelis said the team can work on offensive rebounds.
"We need to make sure we get our rebounds after we miss shots on offense," she said. "We need to take advantage of every opportunity that we have. And when it starts off rough in the beginning, we can't give up."
Teammates Anna Lucarelli and Kayla Radomsky were standout players on the court for Baldwin, Pantelis said.
"Kayla had some good rebounds and she put us back in," Pantelis said. "Anna had nice layups as well."
In their previous state playoff game, Baldwin had defeated the top-ranked team, Central Dauphin.
"When we were not shooting as well, we could make up for it under the hoop," Pantelis said of that game. "We played really good defense against them. We were really excited and that gave us more confidence."
Overall, Pantelis is happy about how the team did this season.
"I'm just really proud of my team. We did really well," Pantelis said.
About the Writers
Zachary Wyse, Staff Writer
Zack Wyse is a first-year staff writer who really likes cross country and track. He also likes wearing vans on the wall.
Pratiksha Timsina, Staff Writer
Pratiksha Timsina is a sophomore and a second-year staff writer. She can either be found listening to music, procrastinating, or discussing astrology....