New twist on popular fairy tale fails expectations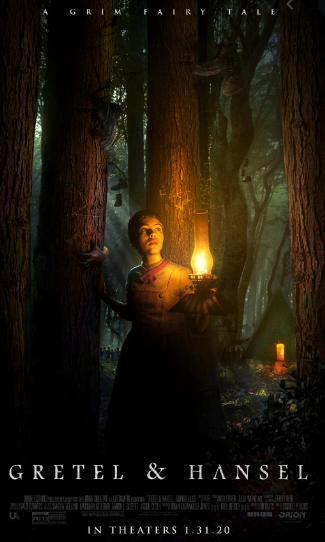 Gretel and Hansel puts a twist on the original Grimms' fairy tale, with its dark horror set in a poor village. 
In this film, Gretel is a teenager who is responsible for taking care of her much younger brother, Hansel. The two both live in poverty with their mother, and when Gretel does not earn enough money, they are thrown out of their home. 
The two struggle to find a place to stay and eventually find a hunter's house to spend the night in. The hunter is kind to the children and tells them that they can find employment and housing at another village if they venture through the forest.
Gretel and Hansel begin their journey the next day only to find themselves hungry, and they decide to stop at an eerie cottage in the middle of the forest.  
Hansel decides to climb through the window to find a feast prepared with no one home, while Gretel waits outside. Soon, Alice Krige invites them to stay with her until they get back on their feet.  
Alice becomes close with the two children and announces her nickname, Holda. Every night she feeds the two with plenty of food and teaches them how to take care of themselves. Gretel becomes suspicious and starts to find unusual things in Holda's house.
Strange things begin to happen to Hansel at night and Gretel struggles to sleep. Suddenly, Holda reveals herself as a witch with skeptical intentions and Gretel must stop her. 
The film is very hard to follow even in the beginning scenes. It is a very long and repetitive movie with various plot holes. It is confusing and difficult to understand the theme of the film. 
The acting, meanwhile, is atrocious and inconsistent. It is very hard to get a grasp on who the characters really are. Each has intricate personalities that does not match the setting of the movie whatsoever.    
Overall, this movie is not worth the watch and this Grimms' fairy tale twist reflects poorly on the industry as a whole.