Our Teen Years
February 12, 2020
Staff members take a look back on sports, politics, music, technology, fashion, and movies over the past ten years.
Athletes play with power
In 2010, quarterback Drew Brees won Super Bowl 44 with the New Orleans Saints, and the Chicago Blackhawks hockey team had just won their first of three Stanley Cup finals of the decade.
Today the sports world consists of new powerhouse teams and players.
Tom Brady, quarterback of the New England Patriots, defined his legacy over the past decade by winning his fourth, fifth, and sixth Super Bowls. The Golden State Warriors won three NBA championships, two being back to back. Sidney Crosby and the Pittsburgh Penguins also were back-to-back champions.
Sports dynasties have come and gone in the past decade, and nobody knows which champions will dominate the future.
Taking pride in politics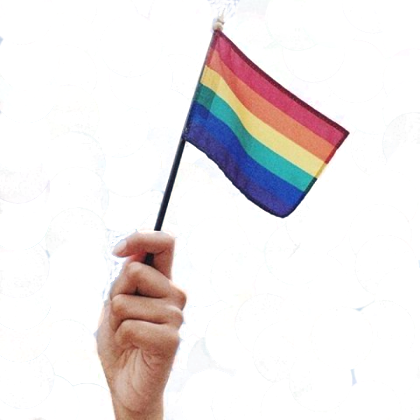 Image via Google
The decade started with Obama in office and ended in a Trump presidency.
The political focus this decade has shifted from the war on terror to the climate crisis, and this generation of young people seems to be at the forefront of it.
At the start of the decade, Republicans took the House of Representatives as the Democrats lost 63 seats. Now, Democrats rule the House.
The 2010s have been marked by horrific tragedies, but also breakthroughs in human rights.
In the news, this decade included the deadliest mass shooting in American history, in Las Vegas in 2017, as well as the 2018 mass shooting at a Squirrel Hill synagogue. But there also was also the legalization of same-sex marrige.
All contributed to a rollercoaster ride of a decade in politics.
Pop, rap rules decade charts
"When I See You Again" by Wiz Khalifa could be the perfect anthem to close out the past decade of music and to reflect on some signature moments.
"Watch the Throne" by Jay-Z and Kanye West became one of the best collaborative efforts by a rap duo ever, while One Direction would be formed on The X Factor and would rise to heights few boy bands had ever seen before.
The music kept coming as Taylor Swift would teach everyone how to "Shake it Off," Carly Rae Jepsen provided the earworm that is "Call Me Maybe," and Rae Sremmurd would unintentionally create an anthem for the forgettable internet fad that was "The Mannequin Challenge" with their hit "Black Beatles."
Looking back on the decade, music fans will remember their discussions of "Sicko Mode" or "Mo Bamba," playing "Despacito" on loop, and trying to be the next great cowboy rapper after Lil Nas X took over the airways with "Old Town Road."
Technology takes over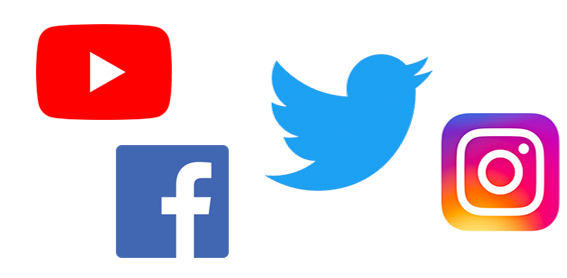 Image via Google
Since 2000, technological developments have changed the everyday lives of people all over the world.
The development of Facebook in 2004 by Mark Zuckerberg widely popularized the new idea of social media. It quickly became one of the largest grossing businesses in the world and set a new precedent for social media.
Years ago, high school students were on Facebook for awhile, and then moved over to Twitter. Now they use social media apps such as Instagram, Snapchat, and TikTok.
Perhaps the largest tech advance, though, has been the Apple iPhone. Released in June 2007, the iPhone stunned the world with the most sophisticated touch screen technology in the world. It leapfrogged all competition and today it remains the smartphone of choice for many teens.
Comfort trumps other trends
In the end, comfort slowly won over style this past decade. Jeans are a great example of this. In the early 2010s, jeans were not jeans unless they were ripped and skin tight. They were usually paired with a crop top, and then paired with some kind of chunky-heeled boots or a skater shoe.
Although skinny jeans were still on trend, in recent years, people began to turn toward more comfortable options. If teens were not wearing track pants or leggings, they would usually choose the new trendy high-waisted and loose "mom" jean, which began to gain more popularity. Teens ended the decade wearing their "mom" jeans with loose T-shirts with a plain long sleeve underneath.
Many teens also wore sherpas or baggie hoodies over this outfit to keep warm. These outfits were usually topped off with the beloved Birkenstock sandals or chunky Doc Martens.
Although fashion trends did not change a lot throughout the decade, teens did turn to a heightened unique style while staying comfortable
Teens marvel over movies
Streaming services have been trending over the past 10 years, allowing viewers to watch whatever they want, whenever they want. What began as just Netflix has grown to include Hulu, Amazon Prime, Disney+ and more.
The Marvel comics franchise, meanwhile, has produced so many popular films that they are referred to as existing in the Marvel Cinematic Universe. In the past decade, fans have watched Spider-Man played by both Andrew Garfield and Tom Holland, as well as seeing him appear in animated form in a cartoon movie.
Disney has continued to expand, introducing sequels to movies such as Cars and Monsters Inc. The franchise has recently been creating new live-action adaptations of some of its most popular films, such as Beauty and the Beast and The Lion