Tamborino wants to finish strong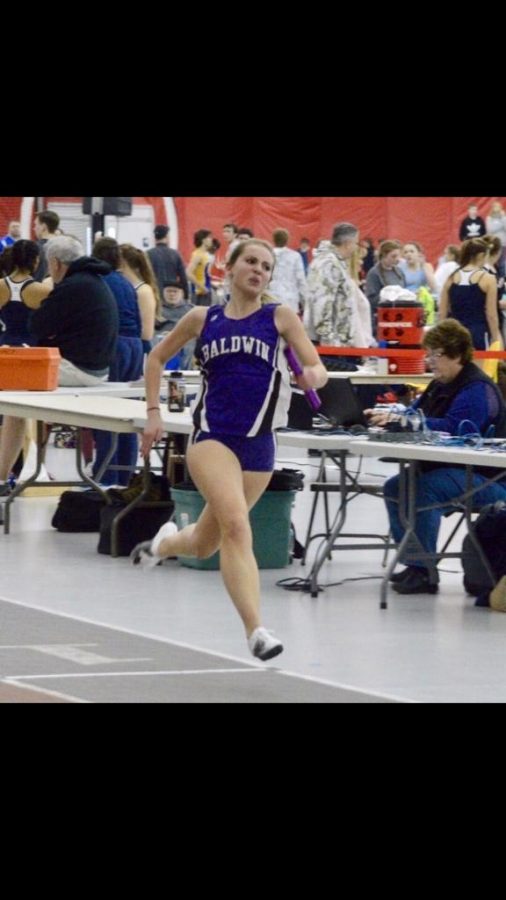 After being limited in last year's indoor track championships due to injuries, senior Tori Tamborino is looking to make a big impact in her senior season.
Tamborino has been running indoor track since she was a freshman. She said her competitive spirit drives her to take on the heavy commitment required by indoor track.
"I'm incredibly competitive, so I enjoy going up there all day on Saturdays because the competition is really good, and those are the people who I like to compete against," Tamborino said of the day-long indoor meets at Edinboro University.
After qualifying for last year's championships, Tamborino took a supportive role for her team when she was sidelined by injuries.
"I was glad that I could be supportive of my teammates throughout my injury because they mean a lot to me," Tamborino said.
"
I was glad that I could be supportive of my teammates throughout my injury because they mean a lot to me."
— Tori Tamborino
Senior Mia Fischetti said Tamborino is a great teammate and showed a lot of courage through her injury.
"She's awesome. She's super supportive of all of us, and it was really hard for her to have to watch everybody else, but she's been working harder than ever before," Fischetti said.
Fischetti also said Tamborino is a leader on the team.
"She's definitely a leader, and she sets the standard for all of the sprinters," Fischetti said.
Tamborino said some of her best moments thus far have been qualifying for championships and being with the team, but she hopes to accomplish even more this year.
I've battled injury, but I'm focused on this season and excited to keep getting better and to get farther than I did last year," Tamborino said.
Tamborino said her goals are to make it to championships again, and to medal.
"I really want to medal this year because I missed out last year when I wasn't at my strongest," Tamborino said.
Tamborino will have a full plate this year: She will be participating in the 60 meter sprint, the 400 meter sprint, and possibly a relay.
Tamborino said she has determination, and that she wants to make the best out of her senior season.
"Going into the season I have a lot of confidence and determination. I want to stay healthy so I can compete at my fullest," Tamborino said.
About the Contributors
Colton Brain, Staff Writer
Colton is a junior and a second-year staff writer. He is a big sports fan and especially loves football and baseball. He loves to give his takes on the...
Jaiman White, Multimedia Editor
Multimedia Editor Jaiman White is a senior and this is his third year on The Purbalite staff. Jaiman can be seen in his natural habitat, in the back corner...