Best Buddies creates new friendships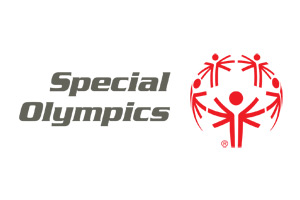 Sophomore Ethan Spozarski has a new friend with whom he plays video games, goes to the movies, texts, and sends Snapchats — all common activities for friends. The twist? They wouldn't have met each other without the Best Buddies program.
The Best Buddies program, introduced this year, pairs students with different ability levels. The students then go to different events together and form a friendship.
Other students are designated as "Associate Buddies." While they aren't directly matched with their own buddy, these students attend group events and fill in when needed.
Not all the events are coordinated, though. Students are encouraged to take initiative and make plans on their own time as well.
For Spozarski, this means doing something as simple as getting together with his buddy and playing video games.
"It's just great to form a connection with someone you otherwise wouldn't have talked to," Spozarski said.
Best Buddies is a national program, and at Baldwin it is the sister organization of Special Olympics. The two groups partner frequently, and combine events to include everyone.
This is the first year Baldwin has offered Best Buddies, and program leader Eric Jankoski hopes to link it with Special Olympics more often in the future.
"I'm really excited to explore the opportunities between Best Buddies and our Special Olympics program," Jankoski said. "There's so much we can do with it."
Best Buddies focuses on creating natural friendships between students, no matter what their differences may be.
"The big push is for them to keep in touch outside of school," Jankoski said. "It's really open to anything."
Best Buddies provides new opportunities and skills for everyone involved. The program builds leadership skills, and also works on getting students involved in activities around them.
"The thing I like most about Best Buddies is getting kids involved in things they previously didn't do," Jankoski said.
So far the program has given students the opportunity to attend sports events, as well as a holiday social and other get togethers. Jankoski is hoping to implement a Best Buddies lunch, where kids in the program would eat together once a month.
Spozarski sees the program as a chance to reach out and involve everybody.
"I like how interactive it is," Spozarski said. "Everyone can get involved and try something new."
Junior Katie Iwaniuk is an associate buddy, and uses the experience to make connections with those around her no matter what their differences are.
"It's honestly just for creating a friendship," Iwaniuk said.
About the Writer
Elizabeth Perston, Features Editor
Elizabeth Perston is a features editor and third-year writer on the Purbalite. When she's not browsing Pinterest, she can be found thrift shopping and...