Ice hockey rides 14-0 streak into Quaker Valley match-up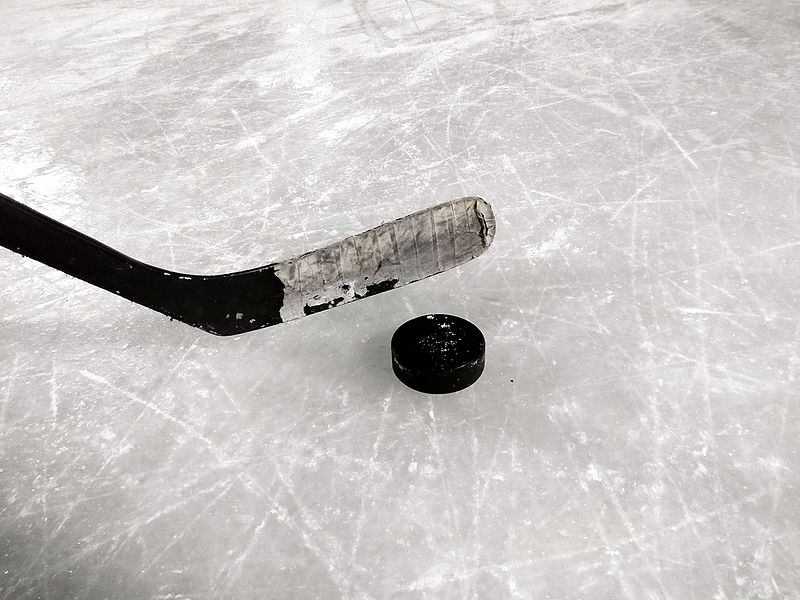 On the heels of a 5-3 victory last week against Greater Latrobe, Baldwin's undefeated ice hockey team faces off against Quaker Valley in an away game tonight.
The Highlanders still have not lost this season, going 14-0.
In last Thursday's game, Baldwin came out with great intensity and jumped to a 3-0 lead at the end of the second period. Goals were scored by junior Robbie Aranos, sophomore Nelson Buys, and junior Keith Reed.
But Greater Latrobe came into the third period strong and scored three quick goals. 
"We had a lot of bad penalties that made the comeback possible. They had two power play goals in the third period," senior Vinnie Episcopo said.
But the Highlanders fought back for the win. Sophomore Dom Trimbur scored the game-winner late in the third period, and junior Dylan Belak added an empty-net goal.
Goaltender Tanner Cindrich had a great game, making some clutch saves towards the end of the game, Episcopo said.
The team has had some close scares lately, having to overcome early deficits in some recent games and then battling for the win after Greater Latrobe's big comeback on Thursday. Yet it's the final score that counts, and the Highlanders are the ones who keep on winning.
"We are not scared of blowing games or how we have been playing lately," Episcopo said.
About the Writers
Caden Harsh, Staff Writer
Caden is a senior and a second-year staff writer. When he's not pointing out the flaws in the new Star Wars movies, he can be found on the track or debating...
Ethan Coulehan, Staff Writer
Ethan is a senior and a second-year staff writer. When he's not writing really good headlines, he is talking about sports.