Not all posthumous records are equal
More stories from Eli Achtzehn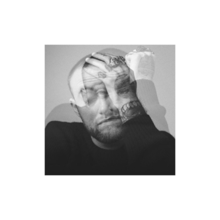 The death of an artist in his or her prime can be a devastating event for thousands of people. Fans mourn not just for the person, but also for the art that will now go unmade. Thus, those close to musicians who have died often continue their work, releasing new material after the musicians have passed.
Posthumous albums can come about for a multitude of reasons. The late artists' deaths might have prevented them from completing an album, or they died before their completed album was released, or they have a large cache of unreleased music and the owners of it feel that it should be released — these are all common justifications for releasing the work of a dead musician.
Though there can be conflicting ideas and motivations surrounding an emotional event like this, the reasoning and execution behind these releases is what can make or break the albums, and, at times, the artist's legacy.
XXXTentacion was a rapper who built up a large following in his short career before being fatally shot in 2018 when he was 20 years old. Despite his youth, he had a large amount of unreleased music that his manager and family chose to release.
Scraping together many of his unfinished works, XXXTentacion's estate has managed to release two full-length albums and numerous singles. Though XXXTentacion had received some critical acclaim in his life and had a massive cult following, his posthumous works were all largely seen as unfinished and underwhelming, branding his family as greedy and willing to exploit the late artist.
Contrasting this ideology of collecting and releasing as many works as possible is the release of the late Pittsburgh rapper Mac Miller's album, Circles. This is a beautifully executed and emotional musical sendoff, especially when it is juxtaposed with the more recent posthumous works that have inundated the hip-hop world.
Miller's family announced the album through an Instagram post where they explained that Miller had nearly completed the album, which is what motivated them to complete and release it.
This is what sets Circles apart from some other posthumous albums.
Miller's vision and influence are clear on this album, as it is a work that was created by him, not just a collection of unreleased tracks. Thus, Circles is a perfect example of a posthumous album done right.
Intent, motivation, and execution must all come together in the right way to create a touching release for an artist who has passed. Though millions of fans may want more music from a deceased musician, simply putting out previously unreleased music can be selfish and cause harm, and it most likely will not give fans what they are searching for.
Circles shows restraint and respect for Miller as an artist, two qualities that must not be forgotten when a subject as sensitive as this is dealt with.
About the Writer
Eli Achtzehn, Staff Writer
Eli Achtzehn is a senior and third-year staff writer. He enjoys playing the drums and can be found on the lacrosse field or in your heart.