The world is ending (and how to fix it)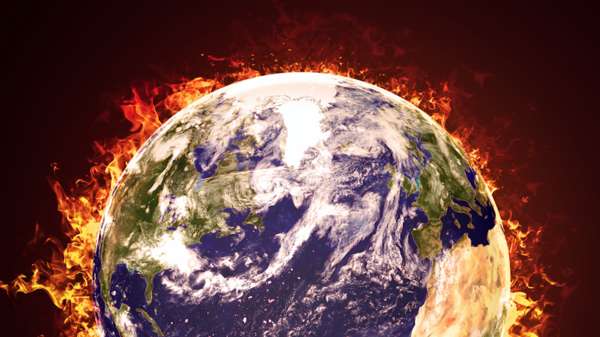 The past few months have arguably been the world's most critical. Humans have been facing some of history's greatest challenges: global warming, political turmoil, and natural disasters.
Global warming recently has become one of the world's greatest debates. While some people have taken action to prevent global warming from getting any worse, others have completely disregarded the harsh reality: Global warming could potentially end life on Earth.
Not only are the ice caps melting and polar bears dying, but entire nations have been engulfed in flames. Is this really the world you want to see?
With the rise of social media, politics have become a source of world entertainment. Political leaders around the world are able to argue and bicker with the click of a button.
Thanks to advances in military technology, meanwhile, leaders can send in drones, fire missiles, and start wars by pushing buttons. It can only take one slight mistake for an entire nation to be obliterated, and with the great technological advances of this era, destruction and anarchy seem almost inevitable.
Natural disasters have been an issue for every generation, but with the effects of global warming and pollution combined, they have become much more than typical disasters.
One of the worst examples of these new disasters are the wildfires of Australia. Over a billion animals have perished in the fires, but the world is still hesitating to take action.
A less known disaster is the hurricane crisis of Puerto Rico. President Donald Trump wants to sweep the hurricane crisis under the rug, but people must not let it happen because thousands of people are suffering with little aid and little media representation.
Today, people drink out of metal straws and buy overpriced hydro flasks in the name of ending global warming, but this is not enough. This new wave of activism is not addressing the real problem. It is the equivalent of screaming into a void and hearing it echo back.
What is the real solution? There are several. Donate to an environmental defense fund. Become educated on the real causes of global warming. Don't feed into the online political entertainment. Vote for a better president. Encourage kindness and common sense in the world.
In short, do something real and effective to help save humanity.
About the Writer
Lena Barakat, Sports Editor
Lena Barakat is a sports editor and this is her second year on the Purbalite. She likes listening to The Smiths, Amy Winehouse, and Talking Heads. When...