LSU will beat Clemson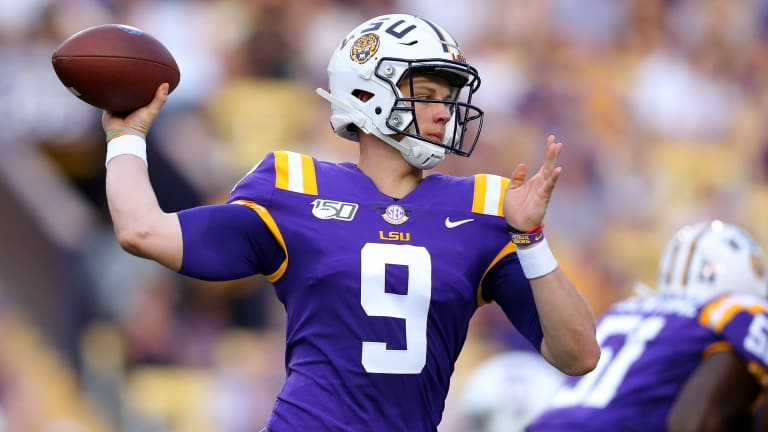 Clemson has once again reached the College Football National Championship, riding the hot hand of exciting and ever-developing sophomore quarterback phenom Trevor Lawrence. Trevor Lawrence and the Tigers will be facing LSU and the Heisman Trophy winner, senior quarterback Joe Burrow. This game should be an instant classic, and an absolute shootout, but LSU will edge Clemson and win the national championship.
This year LSU was ranked as the best college football team in the nation, and they were pretty much unstoppable.
Senior quarterback Joe Burrow was undoubtedly the best passer in the nation this year. Through 14 games, Burrow threw for 5,200 yards and 55 touchdowns, including an incredible seven-touchdown performance against Oklahoma in the Peach Bowl. Burrow has quietly emerged as one of the purest passers in NCAA history, and has led this high-powered offense to dominant victories. 
Along with an explosive offense, LSU is riding a defense that continues to get better as the season goes on. Despite suffering injuries early in the season against Texas, those key players, like safety Grant Delpit, got healthy and are suddenly firing on all cylinders. Certainly the defense is not as explosive as the offense, but they are playing inspired football. Oklahoma's Jalen Hurts was picked off and didn't throw a single touchdown against a secondary that gets to improve. In their two games prior, LSU's defense allowed a combined 17 points, and just seems to be getting stronger.
Clemson is here for a reason. They have shown that they compete with the best of the best on the national level outside of the ACC. With that being said, LSU has faced the best teams in college football inside of the SEC all year, knocking off Alabama, Auburn, Georgia, and Texas A&M with little issue. 
Not to mention that this game is taking place in LSU's back yard, at the Superdome in New Orleans, just 81 miles from Baton Rouge. SEC fans are just different animals, and this home-field advantage should swing momentum in favor of the Bayou Tigers.
This game will be so exciting to watch, and both teams are riding a lot of hype and momentum. This should be an absolute shootout between the two star quarterbacks in Burrow and Lawrence. With that being said, the LSU Tigers are the story of the season for good reason, and Clemson has everything to lose as defending national champions. LSU will outlast Clemson, and become national champions for the fourth time in team history.