He didn't know he was a sucker for charity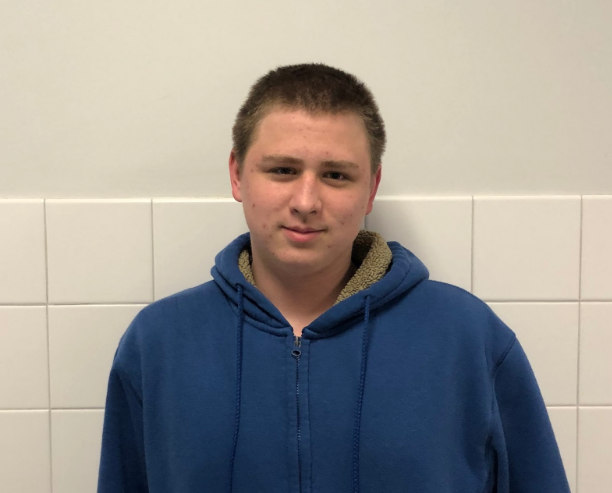 At first glance, sophomore Christopher Koenig seems to be one of the most caring and charitable students at Baldwin High School. And he is — even if he didn't realize it.
Since late October, Koenig has spent hundreds of dollars on lollipops that are being sold as a fundraiser by the Mini-THON, which raises money for childhood cancer treatment and research. He has done this despite not being a member of that student group, and he has given away the lollipops to other students. 
Koenig's apparent passion for philanthropy, however, is actually more of a happy accident rather than a planned sacrifice.
"I didn't even know that there was a charity," Koenig said of his lollipop purchases. "I just thought it would be funny."
In quite a positive misunderstanding, Koenig has managed to unintentionally donate hundreds of dollars to charity and provide free lollipops for his fellow high school students — earning the title of "Lollipop Man" in the main office — all the while remaining unaware of the positive impact that he was having on others.
For months now Koenig has spent a large portion of the money that he has earned working at Chapon's Greenhouse on the lollipops, once buying more than $115 dollars worth of candy in one week, all in the name of comedy.
"There is no joke," he said of his habit of giving away the lollipops. "That's why it's funny."
Hilariously, Koenig has no special affinity for lollipops, making this series of events that much more random.
"I don't eat any of them," Koenig said. "I don't even like lollipops."
Luckily for those benefitted by the charity and lollipop recipients at the high school, Koenig does not plan on stopping anytime soon.
"I'll keep going until they stop giving me lollipops, or I run out of money," Koenig said.
About the Writer
Eli Achtzehn, Staff Writer
Eli Achtzehn is a senior and third-year staff writer. He enjoys playing the drums and can be found on the lacrosse field or in your heart.