New Dungeons and Dragons club introduced to high school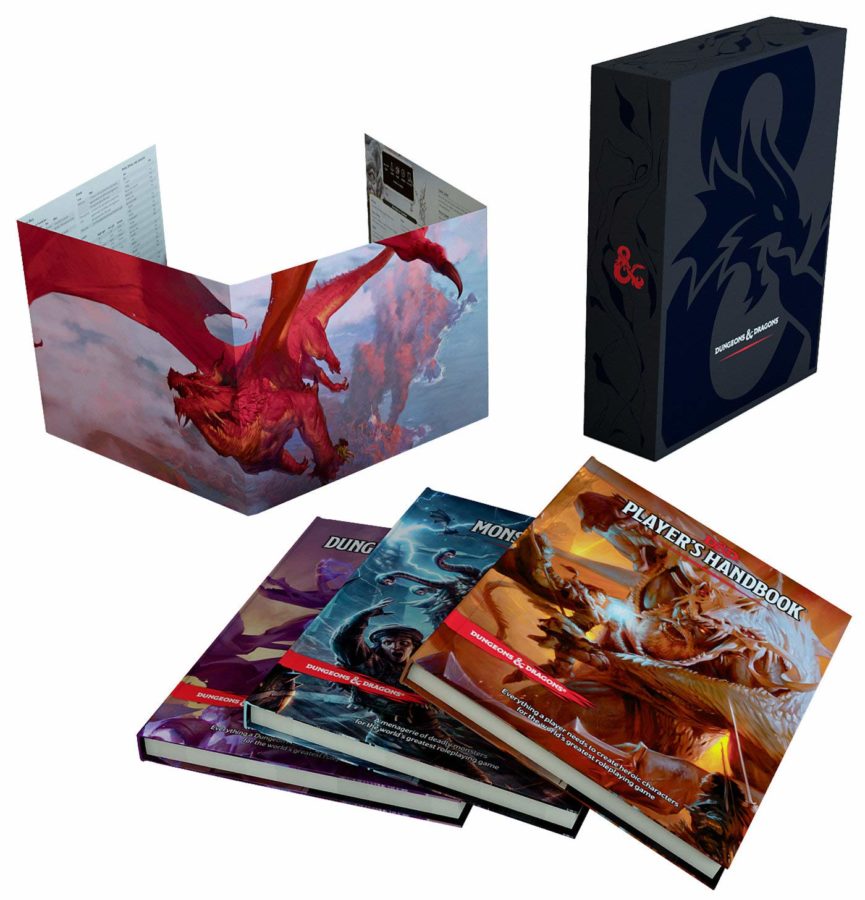 The Netflix series Stranger Things has made the game Dungeons and Dragons a phenomenon again, and now the high school has its own club.
The craze for some Baldwin students started at Harrison Middle School, where students had a club where they could play D&D together. Some of those same pupils decided to bring the club to the high school. 
Gifted teacher Jared Hoffman was asked by a few students if he could sponsor the club. 
"I don't know or understand the game, but the club is going great and the students are very involved," Hoffman said. 
D&D is played in small groups, often of four to six people. Club members meet once a week on either Tuesday or Thursday to continue their quests within the game, which then continues into the next meeting.
Sophomores Greg Renk and Austin Swerbinsky joined the club this year. They both enjoy the freedom the club grants with the different storylines, and they are happy about the turnout at meetings. 
"I think what we all like the most about the club is the amount of freedom there is in the games. It's a nice escape," Renk said. 
While there are usually only about six players per game, the cub tries to involve all members by giving everyone a role. 
"The students are very engaged and are not only challenging each other but also developing great social skills," Hoffman said. 
About the Writers
Sarah Watkins, Staff Writer
Sarah Watkins is a senior and a second-year staff writer. She can be found in the Taco Bell drive-thru listening to Slayyyter. She also enjoys binging...
Grace Esposito, News Editor
Grace Esposito is a senior news editor in her third year on staff. She can usually be found either procrastinating on her homework or taking long walks...