'Knives Out' compels audience through humor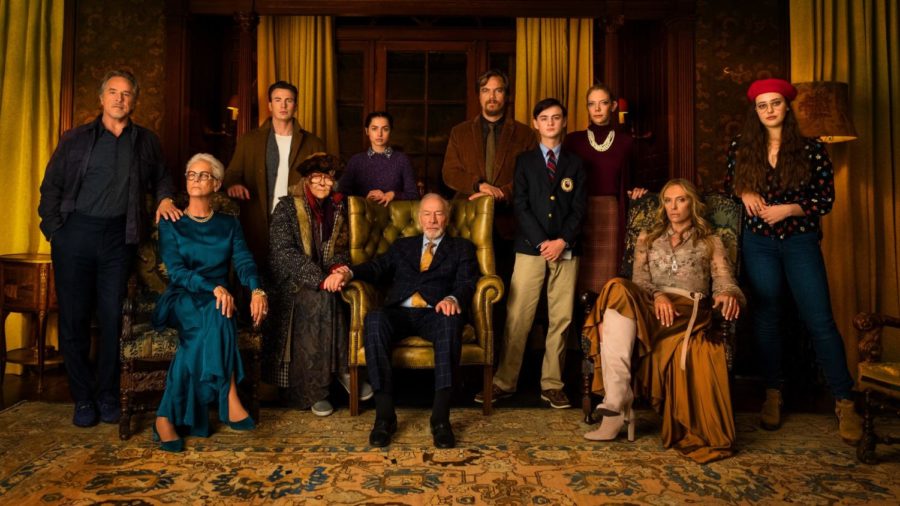 Knives Out is an American murder mystery film that revolves around the death of a wealthy member of the Thrombey family, an event that calls for highly trained investigators. 
The film begins with a wealthy man named Harlan Thrombey inviting his family to his 85th birthday party. The next morning Harlan is found dead in his study with his throat slit. Detective Benoit Blanc is then hired anonymously to uncover the mystery behind the sudden death.
Prior to his death, Harlan had removed much of his family from the perks of his much-desired wealth, Blanc learns.
Blanc continues to search for justice when Harlan's will is read out loud to the family. They are shocked when it is announced that Marta — Harlan's trustworthy nurse — has gained all of his worth, including his mansion.
This creates suspicion behind Harlan's death, but there are many sides to the story that have yet to be revealed. 
The film is filled with various plot twists that make it that much more entertaining.
It is a fairly long film, but there is a lot of depth to the plot and characters, including Harlan himself, even though he isn't the focal point of the film.
Chris Evans, who plays the role of Ransom Drysdale, does a particularly good job of keeping his character throughout the film. Daniel Craig, who plays the role of detective Benoit Blanc, also adds humor and intelligence. 
There are really no negatives to the film, as it is very compelling and worth the watch.