Bolla bolts her way to states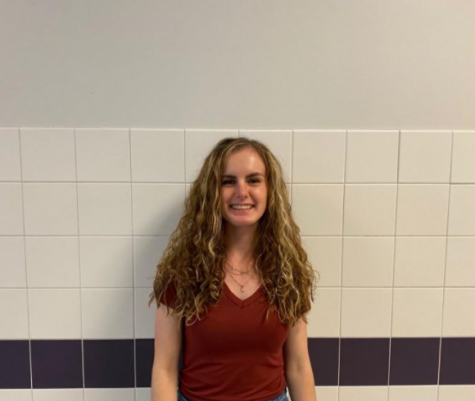 More stories from Brooke Scanlon
Junior Gina Bolla got her start as a runner in fifth grade, when her mom started taking her on outdoor runs. Bolla enjoyed these opportunities to get outside and was eager to start cross country in seventh grade.
"My mom ran cross country and track in high school and still runs to this day," Bolla said. "She motivated me to start and I've been running ever since."
As a freshman, Bolla ran around 24 or 25 minutes in the 5K distance and steadily decreased her time to running below 20 minutes as a junior.
"People underestimate the difficulty of running. It takes lots of talent to run a 5K and to put in the work to continue dropping that time," Bolla said.
Bolla broke 20 minutes for the first time in September at the Red, White, and Blue meet at Peters Township.
"I'm proud of where I stand right now," Bolla said.
Bolla is an inspiration for sophomore Morgan Altavilla, who says she is a role model for the entire cross country team.
"Gina is an inspiration for the girl's team because she always pushes us to be our best and to run as she does," Altavilla said.
Bolla had an amazing season in cross country, having qualified for WPIALs and states, and running under 20 minutes for the first time at a meet.
One of Bolla's coaches, Richard Wright, said Bolla's work ethic is "outstanding," and that her continuing improvement over the past few years has come because of the great support shown by her family.
During cross country's offseason, Bolla runs indoor and outdoor track, competing in multiple events.
In the summer, Bolla trains and participates in 5Ks and marathons, including the Brentwood 5K. She placed second in her age division at the Brentwood race with a time of 20:26.
Bolla also is a dancer, and she participates in school activities such as the Special Olympics Club, the Service Club and the Mini-THON. She also takes several honors classes.
As far as the future goes, Bolla plans on running throughout college.
"I would love to run in college and continue running for the rest of my life, even if it's not competitively," Bolla said.
Bolla's advice to new runners is to have fun and to not overthink their times.
"Your best resource is your brain," Bolla said. "Stay focused and don't stress while you're running."
Leave a Comment
About the Contributor
Brooke Scanlon, Multimedia Editor
Multimedia Editor Brooke Scanlon is a senior and is in her fourth year on staff. She normally can be found at taekwondo, writing, singing, or hating her...