New movie Maleficent: Mistress of Evil has good effects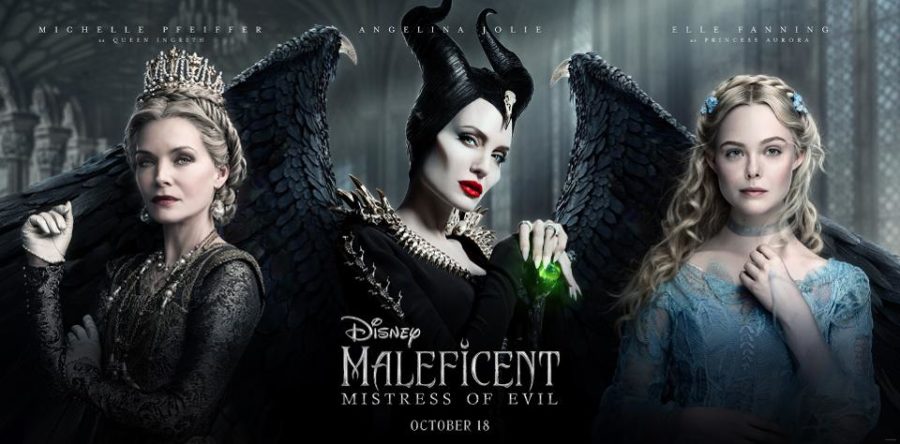 Maleficent: Mistress of Evil is a classic Disney movie that puts a twist on the well-known villain Maleficent.
This sequel begins with Maleficent advising against Aurora's bid to marry Prince Phillip. Maleficent finally gives in, going to a dinner arranged for the engaged pair after Aurora begs for her to attend.
The King and Queen initially present themselves as very friendly and accepting of Maleficent, despite her evil acts in the past. The Queen, however, pricks the king's finger, putting him in a sleeping spell that resembles the one Maleficent put Aurora under in the past.
The Queen blames Maleficent to start a war between her kingdom and the Dark Fae because she has a deep hatred for creatures beyond her kingdom.
The movie contains a variety of different plot lines that can become confusing for viewers who did not watch the previous movie. Also, the plot is predictable and often repetitive in the characters' motives throughout the movie.
The special effects, however, really add excitement to the movie.
Although the plot is not that strong, the characters' makeup and the special effects create an entertaining movie.