Opinion: Zoos are beneficial to wildlife preservation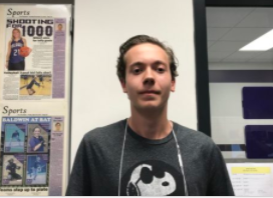 It would be hard to imagine a world without zoos, especially since the zoo is one of the main attractions in many major cities. Children grow up asking their parents and guardians when they can go to the zoo again. To put it simply, zoos are amazing, and offer so many positive things to the world.
So much of the Earth is untouched, and for a lot of people it can be hard to imagine a world outside of their city. Zoos offer that portal to parts unknown for most people, who otherwise would not be able to see gorillas or tigers in their natural habitats.
To take it a step further, the research that can be conducted through zoos is priceless. The Pittsburgh Zoo and PPG Aquarium have involved themselves in several research projects, including the preservation of coral reefs, and ensuring the health and population of animals at the International Conservation Center. Outside of Pittsburgh, the Oregon Zoo is researching the diet of polar bears as their world continues to change due to the thawing of the polar ice caps.
More than anything, accredited zoos are focused on conservation. In the past 500 years, scientists know of 1,000 species going extinct, and the rate of extinctions per year continues to increase. While it's all good and fun to want to go and see the elephants at the zoo every summer, it's about much more than that.
Steve Irwin inspired an entire generation of young kids to have a heart for animals, and to want to save them from extinction. Zoos offer that opportunity for people, especially young people, to become invested in these beautiful creatures and  to help ensure that their favorite animals are around for generations to come.
A world without zoos would deny people of that opportunity, and the chance to make a difference in their natural world.