Column: New manager hiring stirs controversy at English soccer team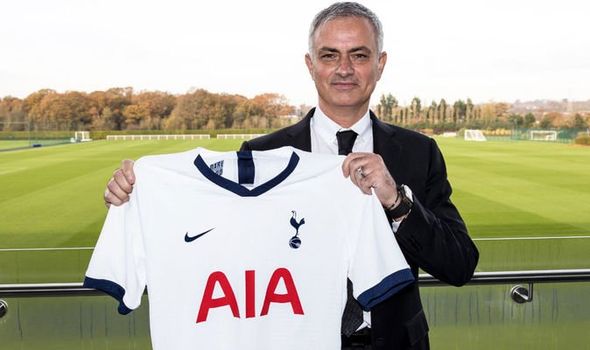 The English soccer team Tottenham Hotspur, which currently sits in 14th place in the Premier League, this week sacked manager Mauricio Pochettino, who had been there since 2014 
For Spurs fans, this is a really bad time for the club. Not only is the team not playing well, but arguably the most influential and positive manger in the club's history is now gone. 
Pochettino changed the culture and identity of this club. He pulled the fans and team together to create an atmosphere like none other. He put Tottenham back in the top tier of the Premier League. 
But nothing lasts forever, and as of Wednesday morning Spurs are now managed by the one and only Jose Mourinho, who is back after being sacked by Manchester United only 11 months ago. 
Mourinho and Spurs agreed to a contract keeping him at the club until the end of the 2022-23 season. 
For some, this appointment was a surprise because Spurs are typically drama free, but now they have hired one of the most dramatic managers in today's game. 
Yet despite the drama, Mourinho is proven winner. Any club he has ever managed has won a trophy, and he has won over 50 percent of his matches at any of those clubs. 
And truthfully, the first thing Spurs need is a trophy. Pochettino did not won anything while he was there. In today's game, being in matches and winning them is one thing, but when team comes home with nothing, it's hard to convince the board and fans especially that the manager should stay.
However, there are still a lot of question marks around Mourinho and whether he will be able to get along with board. 
Spurs aren't the team to go out and splash the cash when the transfer windows pop open, and owner Daniel Levy has come out and said this previously. Mourinho, on the other hand, likes to go out and spend on world-class players. 
This throws up a red flag, so somewhere along the line there has to have been some agreement between the two on the transfer budget. As history has shown, Mourinho is a coach who likes to bring in his own players and customize the squad to his liking, and United didn't let him, which started the drama that led him to lose his previous job. 
To be fair, though, this Tottenham squad already checks a lot of the major things that looks for. Spurs have two proven center backs in Vertonghen and Alderweireld, and a solid number 9 in Harry Kane, who plays exactly the way Mourinho wants his strikers to play. 
Only time will tell if this manager is the right choice. The first test is this Saturday against West Ham, followed by a Champions League match on Tuesday. Winning that second game would move them into the knockout stage of the Champions tournament, which would be a nice start for a new manager.