Jeff Goldblum's new album shows complexity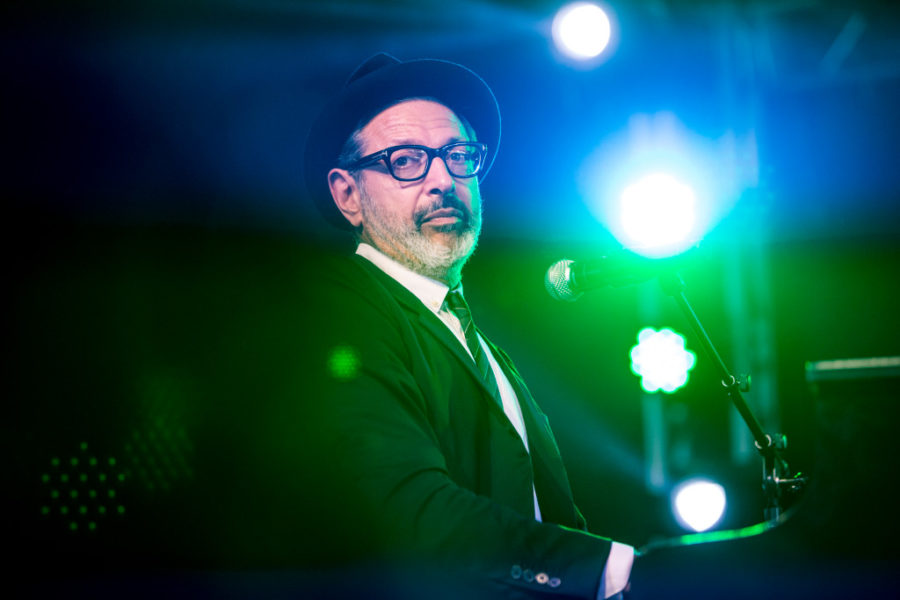 Forgettable, confusing, and outright bad attempts to break into the music industry are nothing new for Hollywood actors with Robert Downey Jr., David Hasselhoff, and Jeff Daniels each releasing less than stellar albums of their own. Often, Hollywood fame comes with connections, money, and extravagant hobbies, which can lead to some surprisingly bad pieces of work.
Luckily, Jeff Goldblum does not fall into this pattern. The Pittsburgh native was a musician first and an actor second, and it shows in his latest jazz album alongside the Mildred Snitzer Orchestra, I Shouldn't Be Telling You This. 
Goldblum has played the piano since his days in West Homestead, and he conveys comfort and ability throughout this work. The pianist does not take center stage and this allows his bandmates to share the spotlight, a sign of experience and appreciation for the music.
The album is very easy to listen to as it avoids the twin threats of many jazz pieces — being either boring or confusing. There is enough excitement to separate it from the elevator music that many believe jazz is synonymous with, yet it does not strive for the complex structure that can turn many newcomers away from the genre. Altogether it provides solid takes on classic pieces for experienced jazz fans, while also opening it up to a wider audience.
Star power also makes this work more than your average jazz album. Goldblum is able to attract attention by himself, but Miley Cyrus's addition on "The Thrill Is Gone/Django" adds a surprising modern twist to a jazz standard.
Goldblum solidifies himself as a jazz musician with I Shouldn't Be Telling You This. His charisma and charm flow throughout every song, and the blockbuster actor does an excellent job creating an album that is sure to bring energy into the genre of jazz.
About the Writer
Eli Achtzehn, Staff Writer
Eli Achtzehn is a senior and third-year staff writer. He enjoys playing the drums and can be found on the lacrosse field or in your heart.