Baldwin scores high on growth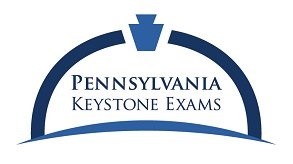 Schools have been ranked for decades based on how many students achieved at least "proficient" on the Keystones. But a more recent ranking system, which measures student growth, shows Baldwin High School to be among the top schools in the area.
The state value-added assessment system determines how much students grow academically in Keystone classes.
Schools are awarded points based on growth, with 100 being the maximum.
For the 2017-2018 school year, Baldwin earned a perfect 100 in all three Keystone testing areas: English, biology, and algebra. While the growth rankings for last year haven't been released yet, Keystone test results show that English and biology are still strong, while algebra scores dropped. Overall, though, the trend in algebra over the past three years still shows significant growth.
Those three perfect 100 growth scores that Baldwin earned in 2017-18 were not matched by many area schools.
Growth scores in 2017-18 for English, biology, and math, in that order, for other area schools include Mt. Lebanon: 96, 97, 91; Upper St. Clair, 100, 93, 97; and North Allegheny: 100, 100, 78.
Other growth scores for 2017-18, in English, biology, and math order, include Brentwood, 69, 66, 56; South Fayette: 66, 50, 51; Peters Township: 70, 100, 100; and Fox Chapel Area: 76, 100, 100.
The statewide growth averages for that year were English, 74.9; biology 74.9; and algebra, 75.2.
Principal Shaun Tomaszewski said he was impressed by Baldwin's growth scores.
"We can see how much the kids are actually learning," Tomaszewski said. "Baldwin is knocking it out of the park."
"
"We can see how much the kids are actually learning," Tomaszewski said. "Baldwin is knocking it out of the park.""
— Principal Shaun Tomaszewski
English teacher Krystal Schulte agreed.
"The scores mean that the students are learning, and all of the things that the teachers have been doing to make our curriculum more rigorous have been working," Schulte said.
The growth scores also reflect well on the students, she said. While there is no grade in class for the Keystones, in part because results do not come back during the school year, students still clearly are trying their hardest.
"I give the students credit for taking the test seriously," she said.
Tomaszewski said analyzing student growth is important, since some factors that are beyond a school's control affect achievement.
"If there's one super-powerful trend in educational data, it's that socioeconomic status and absolute achievement are very tightly correlated," Tomaszewski said.
Director of Curriculum Andrea Huffman agreed.
"The important thing is that the state is really looking at the whole child," she said, noting that how much a student has progressed each year is important.
Schools that do not show significant growth, meanwhile, have to work with state officials on addressing the problem, Huffman said.
"Schools who do not reach the statewide standard for growth are identified and targeted by the state and then are required to develop a plan for improvement," Huffman said.
Staff Writers Adam Goldsboro, Brooke Scanlon, Allison Schroeder, and Tyler Zeman contributed to this report.