Schenk spikes way to volleyball success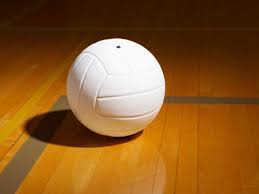 When she was at St. Gabe's elementary school, Ally Schenk could have pursued cross country or basketball, but she already had made up her mind.
"Volleyball was the only sport there that I wanted to try out, so I tried it and I loved it right away," Schenk, a senior, said.
After years of playing for St. Gabe's and for club volleyball teams, Schenk earned a spot on Baldwin's varsity team as a freshman and has been there ever since.
Baldwin girls volleyball has a tradition of winning, which adds pressure but comes with obvious benefits.
"It makes me really nervous playing for such a good program, but at the same time I feel really lucky," Schenk said. "We have a goal every year to go to the WPIAL championship game."
Schenk has been part of some great moments with the volleyball team.
Last year the Highlanders took down Pine-Richland in the playoffs. One of the team's biggest regular-season wins this year came against rival Canon McMillan. Another came when they dominated Thomas Jefferson in three sets at the senior rec game.
In the beginning, Schenk was known for being quiet on the court. The past few years, though, she has been more vocal and she has become a leader for the team.
"Ally has really become a good leader. She is supportive, and she encourages others to do their best," senior Madison DeLuca said.
Schenk also brings a positive mindset.
"She never gets down, even when we are losing or when we are struggling. She helped a lot of the players through adversity in the playoffs last year," senior Mia Hampsay said.
Schenk still believes she can improve as a leader. She also wants to become better at ball placement and she wants to become even smarter on the court.
As for next year, Schenk is going to Fairmont State on a partial scholarship. She was not planning on playing volleyball in college, but some of Fairmont's coaches approached her and changed her mind.
"Getting to play in college is my greatest accomplishment in volleyball," Schenk said.
The tuition help will be beneficial for her family, and she will get to maintain her passion for volleyball.
"I am excited to play volleyball for the next four years of my life," Schenk said.
About the Writer
Ethan Coulehan, Staff Writer
Ethan is a senior and a second-year staff writer. When he's not writing really good headlines, he is talking about sports.