Football team makes big strides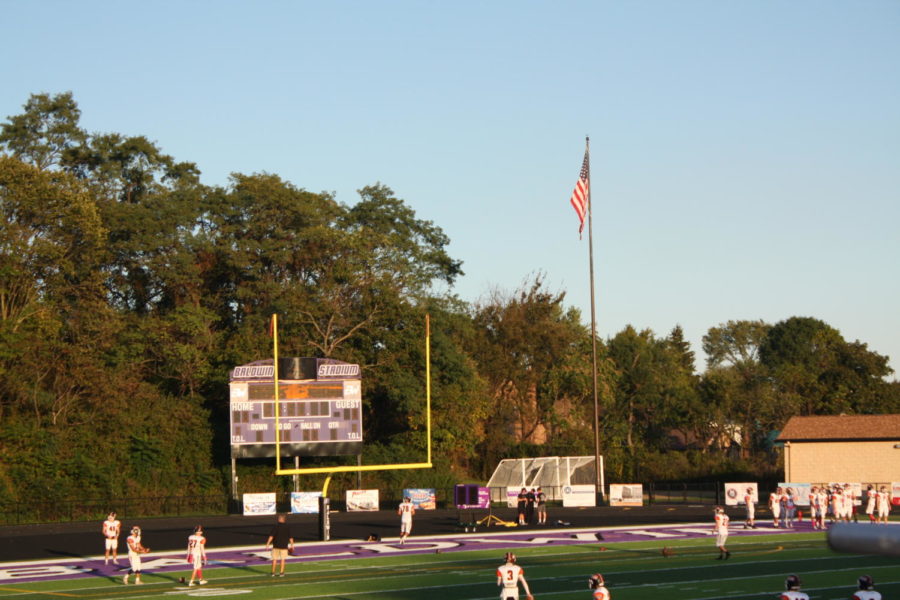 With the 1999 football section champion team in attendance, the pressure was on today's Highlanders in mid-October as they faced a tough Bethel Park team that Baldwin hadn't beaten in 20 years.
When the team blew a 21-7 lead in the second half, it seemed that the pressure might have gotten to them. But Baldwin rose above that pressure, getting a field goal in double overtime to earn a huge section victory.
That kind of mental toughness is something that Coach Loran Cooley has tried to instill in the program since his hiring in the spring of 2017. It has been at least partly responsible for this year's success, which included making the playoffs for the first time in six years.
Athletic Coordinator John Saras said Cooley made an impression immediately.
"I think Coach Cooley has made tremendous progress, and that started right from the interview process," Saras said.
Senior quarterback Mason Stahl credited Cooley with having a vision for the team that was immediately apparent.
"When he came in, everyone bought into what he was saying," Stahl said.
In Cooley's first season, the team had a rough year, finishing 1-9. The timing of Cooley's hiring earlier in the year had meant he had less time to work with the players before the season began.
"It was hard to instill something so late, with a limited offseason, but everyone bought in," Cooley said.
The next year the Highlanders would go 4-6 and just narrowly miss the playoffs. Although it was a losing season, there were shimmers of promise looking towards the next season.
"We had a grueling offseason, and we worked extremely hard," Cooley said. "We followed that blueprint of hard work, and it's kind of paying off."
Now this vision that Cooley and his staff worked to make a part of the program from day one has resulted in a playoff berth and one of the better seasons in recent memory for Baldwin football.
Part of that vision, senior wide receiver Naseer Penn, involves the "1/11" mentality instilled by the coaching staff, which refers to the 11 players who are on the field at any time.
"Everyone is doing their 1/11," Penn said. "It's just doing the job that you're assigned to do, and playing your role."
Coach Cooley is a firm believer in the "1/11" mindset that his players have.
"Every guy is doing their job to the best of their abilities to win that matchup," Cooley said.
Another message that the coaching staff has sent in the locker room is to remain focused.
"It's one game at a time," senior running back Angelo Priore said. "The game that week is the biggest game of your life."
The players say there has been there has been a bigger achievement this year: the culture has changed for the better, and it has created a memorable team of young men and coaches invested in each other.
About the Contributors
Jaiman White, Multimedia Editor
Multimedia Editor Jaiman White is a senior and this is his third year on The Purbalite staff. Jaiman can be seen in his natural habitat, in the back corner...
Alli Schroeder, Multimedia Editor
Senior Alli Schroeder is a multimedia editor in her third year on staff. When she is not writing, she can be found making her own clothes or earrings,...