Foote to take administrative position at Paynter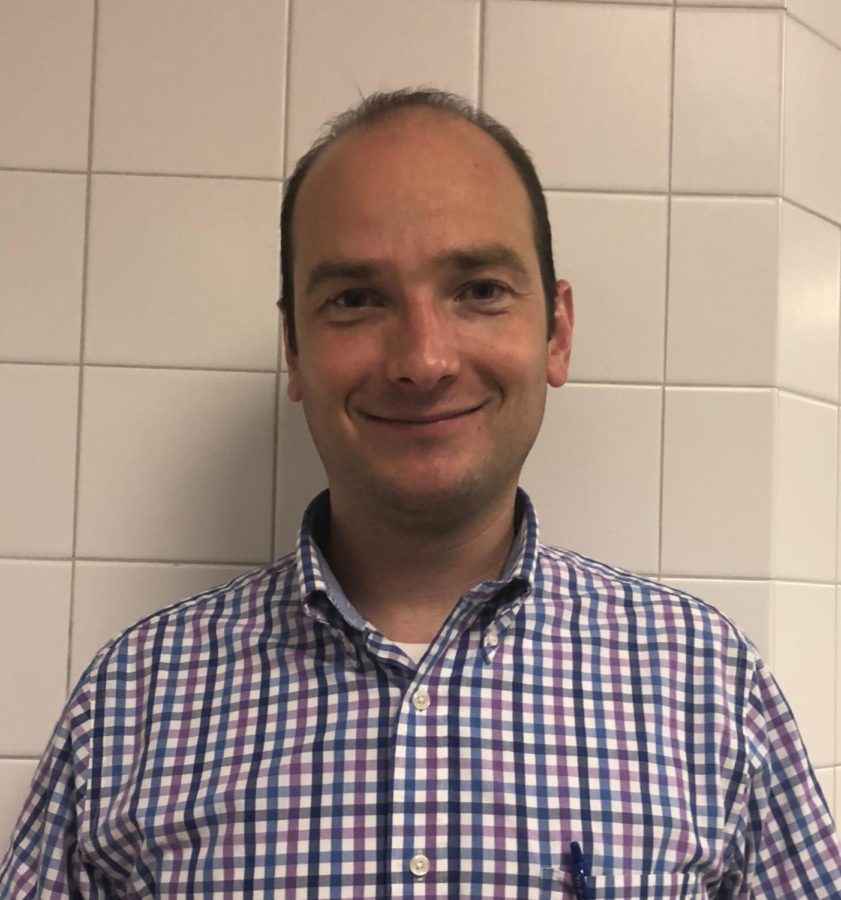 History teacher Adam Foote has been named the temporary assistant to the principal at Paynter Elementary, a position he may move into as early as next week. 
Last school year, Foote took a three-month position as substitute assistant principal at Harrison Middle School. This position is more long term, although it is not permanent. According to Foote, he agreed to this position on the terms that he would be able to return to his classroom at some point in the future.
"When the opportunity became available, I expressed interest and discussed the option of being in this role, but still having the ability to return to my classroom, which this allows," Foote said. 
Paynter has a principal, but that school's assistant principal has moved to Harrison. Instead of attempting to find a new assistant principal mid-year, the district created an assistant to the principal role.
The district hopes to move Foote to Paytner as soon as a substitute teacher for his high school classes can be found, which could be as soon as next week.
The announcement was a shock to Foote's students, some of whom said they were pretty upset about his upcoming absence. 
"I did not expect this at all, especially since he just left last year. I am happy for him to find this new opportunity, but sad for us as students that a teacher we all love is leaving," senior Emily Mysliwczyk said.
Foote said he too is upset to leave his students but is still excited to start this new position.
"I'm torn. I really like being in the classroom, but as a professional it is always good to try new experiences. It is the only way to grow. But of course it is unfortunate that this has to be at the expense of the students I met already," Foote said. 
Foote's wife, art teacher Cheryl Foote, said she knows that although this move will be difficult for him, it will be the right decision in the long run. 
"He loves being a teacher, talking politics, and helping the seniors figure out their paths in life," Mrs. Foote said. "This experience could be something that is eye opening, but I know that whatever role he is in, he is just great at problem solving and creative thinking."
Foote hopes to return to visit with his senior classes at points throughout the school year and to  assist with senior projects and exit interviews. 
About the Writers
Cassie Snyder, Magazine Editor
Cassie Snyder is a senior and a Magazine editor for the Purbalite. She participates in the color guard and school musical. She is usually found either...
Sarah Watkins, Staff Writer
Sarah Watkins is a senior and a second-year staff writer. She can be found in the Taco Bell drive-thru listening to Slayyyter. She also enjoys binging...