Abhi the Nomad's new album shames humans for the planet's condition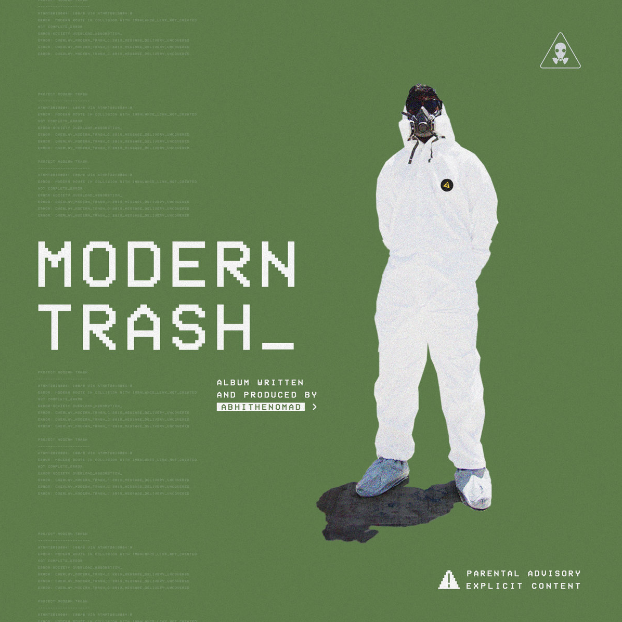 The new album released by rising indie-hip hop artist Abhi the Nomad talks of the planet's cry for help.
Abhi Sridharan Vaidehl got his stage name from how he used to move around a lot during his childhood, giving him a nomad-like life. His album, Modern Trash, dives into the idea of how no matter where anyone is, there is always waste and trash everywhere.
The album is a cry for people to help save the planet from all the destruction happening today.
A popular song off the album is "Play God." It starts off softly as Abhi sings about humans playing God before he jumps into rap and then he finally speaks of how humans will be called modern trash.
The album introduces an upbeat and fun atmosphere with more serious topics between the lines of his well-crafted lyrics. The dynamic songs take the listener through a series of Abhi's thoughts and feelings about the crises happening around the world dealing with climate change and pollution.
Modern Trash overall is a great sophomore album for Abhi with its catchy songs and deeper meanings.
About the Contributor
Pratiksha Timsina, Staff Writer
Pratiksha Timsina is a sophomore and a second-year staff writer. She can either be found listening to music, procrastinating, or discussing astrology....