UFC 244 to be an absolute war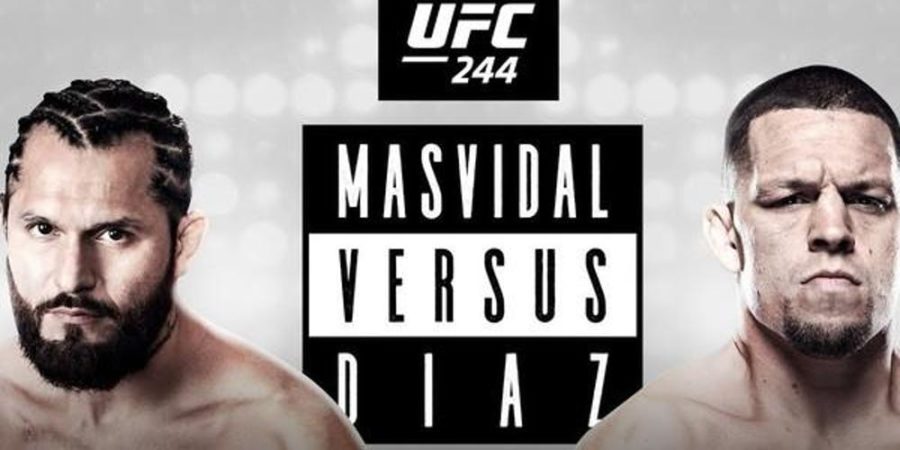 In the UFC's 500th live event, UFC 244 will headline one of the most unique title matchups of all time. What makes it so unique is that it's not to crown the champion of a weight class, but to determine who the baddest fighter in the game is today in the form of the BMF title. Jorge Masvidal will square off against Nate Diaz to crown, for one time only, the BMF of the UFC.
This fight was born out of a Diaz callout after his victory over Anthony Pettis, saying he was impressed by Masvidal's last performance, which just so happened to be the fastest knockout in combat sports history over Ben Askren. 
Both of these fighters have built impressive resumes in the UFC.
Nate Diaz has been a fan favorite for years, since winning season five of The Ultimate Fighter. With that being said, Diaz was more or less another guy in the company, taking fights wherever and whenever, much like a Donald Cerrone. However, Cerrone could never prove himself on the biggest stages, while Diaz absolutely has. 
Following another one of his famous callouts, Diaz went toe to toe with the biggest fighter in the world at the time, Conor McGregor. At UFC 196 Diaz would shock the world and submit the Irish champ. The two would square off again at UFC 202, where McGregor would win via decision, in a fight many thought Diaz won. Moving forward Diaz would become a cult figure in the sport, with so many fans awaiting his return to the octagon.
Masvidal has had a more unorthodox rise to stardom in MMA. After spending years on the streets, sleeping in his car and working odd jobs, Jorge would slowly rise to stardom on the Miami fight circuit in the backyard of internet sensation Kimbo Slice. Since then he's had impressive performances defeating top welterweights like Donald Cerrone, Darren Till, and of course finishing Ben Askren in five seconds.
The tale of the tape for this fight outlines an absolute war between two of the baddest fighters on the planet. Best of all, these fighters are so similar.
Although he learned so much of what he knows in the backyards of Miami, Masvidal has proven to be much more than a streetfighter. With an impressive kickboxing, striking, and wrestling background, it is hard to find holes in Jorge's fighting style. 
However, for every skill that Masvidal has, Diaz can match. The southpaw out of Stockton, Calif., is a powerful striker, and under Cesar Gracie has grown into an underrated jiu-jitsu fighter. 
This fight will determine the undisputed baddest man in the world, and it should be an absolute war. They are throwback MMA fighters, as both have tough chins and even tougher fighting styles. In a fight that should be a flurry of flying fists, it could come down to who can land that lucky shot and catch the other guy sleeping. Needless to say, two fighters enter, but only one will leave with the BMF belt strapped around his waist.
About the Writer
Jaiman White, Multimedia Editor
Multimedia Editor Jaiman White is a senior and this is his third year on The Purbalite staff. Jaiman can be seen in his natural habitat, in the back corner...