Sneakers with suits is a refreshing modern look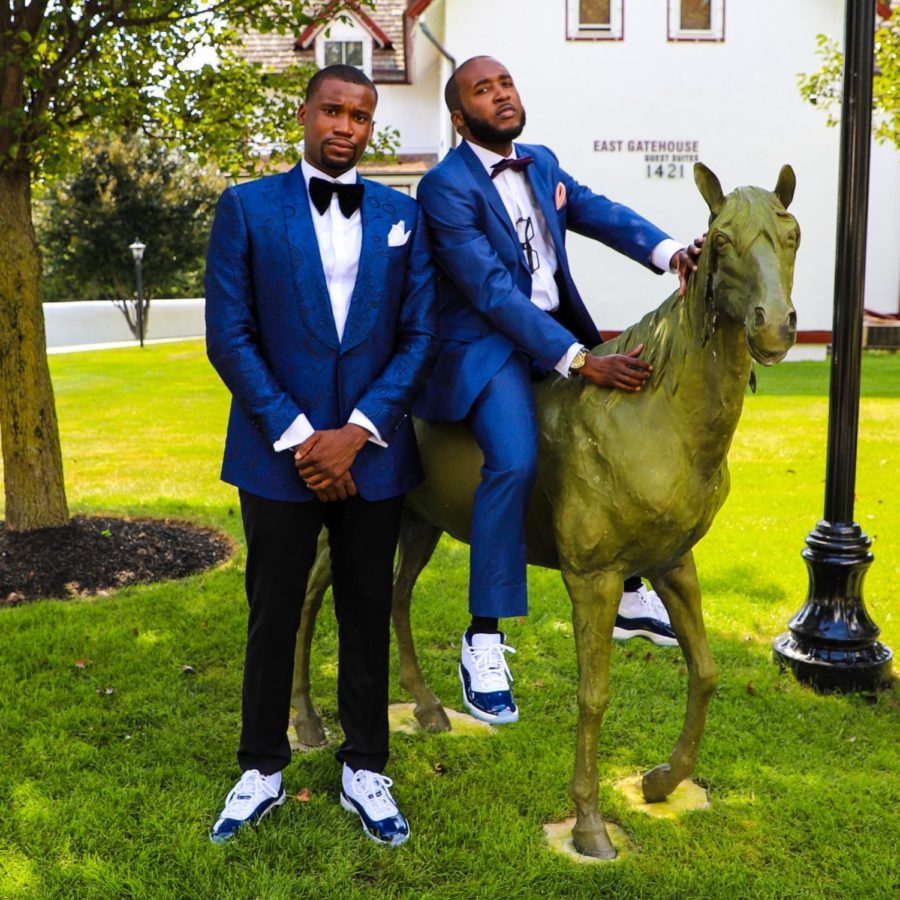 There are so many ways to wear a suit today, and one of the more controversial is to rock sneakers with them.
In particular, Jordans have garnered the most controversial reputation as footwear that can be worn alongside a suit.
This trend becoming relevant is due to the overall shift of fashion becoming more and more casual as years have passed. It seems like casualwear and leisurewear are dominating the fashion industry, and this casual spin on formalwear is a perfect example of that. 
People argue that wearing sneakers with a suit is "juvenile" and "too informal." 
But supporters of the style argue that wearing sneakers alongside a suit shows that the individual cares about style and is looking to keep a sense of fashion even in formal wear. This is due to the fact that when sneakers are worn with a suit, the suit must be tailored and slim-fitting, or else the look falls apart.
When the unorthodox combination is done correctly, though, it results in a flashy yet formal look, which is versatile and applicable in most situations. 
It is important, however, to match the slim-fit suit with the right pair of Jordans. The Jordan 11 is the most commonly worn Jordan model with a suit, but other models like the Jordan 3 and Jordan 4 can work as well.
Although there are a lot of people who do not like the modern look, it is a refreshing way to wear a suit.
This style obviously cannot be worn to a funeral or any super formal event, but it's a nice way to have a little fun with a traditional style.
This style has become increasingly popular, as celebrities like Kanye West, Jay-Z, Dwayne Wade, and Spike Lee have all rocked the combination.
The style originated with celebrities, but it could become a popular way to style suits, as people are always looking for new ways to express themselves through the restriction of wearing a suit. 
Instead of simply changing up a tie or dress shirt for self-expression, people will be able to do so with the shoes that they have on. People who have spent money on Jordans will definitely be willing to wear them with suits.
Although not everybody sees the point of mixing a formal suit with casual sneakers, the look is a unique way for people to express themselves when they're in a situation that calls for a suit.
This style, done at the right times, is completely appropriate. It will be interesting to see how it can influence future looks that involve suits.
About the Contributor
Mason Hurley, Staff Writer
Mason Hurley is a junior and second-year staff writer. He always has a clean pair of Jordans, Nikes, Adidas, or Yeezys on, and may be seen in bright yellow...