Slayyyter's new mixtape is not for everyone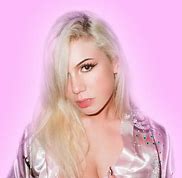 Up-and-coming pop star Slayyyter has created a self-titled mixtape that is filled with raunchy electropop that is not made for everyone. 
Her sound could be considered similar to Britney Spears or Lady GaGa, as it is very pop but with a darker take. Her approach can be shown through tracks like "Devil" and "Ghosttt" (sic), which sound as sinister as their titles.
Yet she offers more bubblegum pop sounds through the rest of the album. This is shown through songs like "Mine" and "BFF," which talk about a girl's first date and growing up with her friends. 
This album has a chance to be a really transformative piece, especially considering the time period. The current generation hasn't experienced this type of pop music. 
As a record overall, the style and lyrics may not appeal to a general audience and the beats aren't something that would be heard on mainstream radio. But it's a bold, daring project, and its originality makes it stand out from the rest.