Moeller helps 2 Baldwin teams make history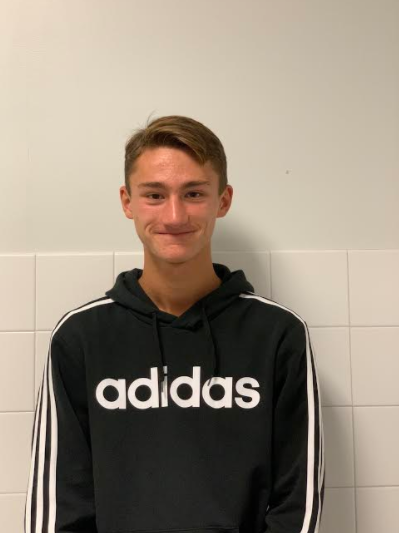 Within two days, junior Joey Moeller became the hero of two Baldwin teams and the nemesis of Bethel Park sports. 
Moeller scored a goal against Bethel Park on Thursday to help send the Baldwin soccer team to the playoffs for the first time in 10 years. He followed that up on Friday by kicking the game-winning field goal in double overtime, as the football team beat Bethel Park for the first time in 20 years and clinched a playoff spot for the first time in six years. 
Moeller's soccer goal was the first that Baldwin scored in the 3-1 win over Bethel.
"The goal was early and created energy and excitement for the rest of the game," Moeller said.
Junior John Mainarich agreed and credited Moeller with being an essential player to the soccer team.
"His leadership and skills help give us more chances and motivation to score throughout the game," Mainarich said. 
Moeller's outstanding performance in the soccer game was no surprise to fans and teammates.
"He has really stepped up his game this year and is a huge reason we are in the playoffs," Mainarich said.
Moeller said it feels great to make the soccer playoffs. 
"It's a huge accomplishment for not just me, but the whole team," he said.
Then came Friday's homecoming football game, which the Highlanders had led 21-7 at one point, but which went to overtime after a Bethel rally. After the first overtime, the score was tied 28-28, and then Baldwin took a false start penalty on third and goal from the 1-yard line.
That brought out the kicking team, with everyone chanting Moeller's name and looking for him to win the game.
"It was a lot of pressure," Moeller said of lining up for the 25-yard field goal attempt. "But I knew I had to stay calm and just focus on my foot making good contact with the ball."
After he saw the ball go through the uprights, the reality that he had just won the game hit him, he said.
"It was huge relief and excitement, especially when the team came running out to me," Moeller said. 
Senior wide receiver Naseer Penn said Moeller has been an outstanding player for the football team during games and practice, despite it being his first season as a kicker. Penn did not expect any less from Moeller in that nerve-racking moment.
"He always gives everything his 100 hundred percent," Penn said. "He got us a big win and we're proud of him."
Moeller is excited to now play in the postseason for both soccer and football. 
"This week was the highlight of my year," Moeller said.