Shane Dawson returns to Youtube with new documentary series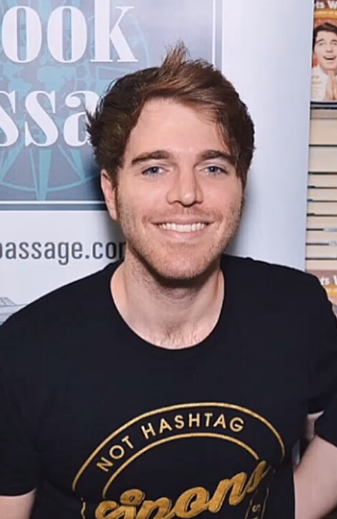 After almost a year away from YouTube, Shane Dawson has released a new documentary series, The Beautiful World of Jeffree Star, this week.
Dawson is a YouTuber with 22.5 million subscribers who has made a name for himself as a conspiracy theorist and a documentarian in his 11 years on YouTube. Star is a beauty guru with 16.1 million subscribers.
The first installment of the series is one hour long, and follows Dawson and Star as they go to the opening of a Morphe store in Sacramento. Dawson got to live a day in the life of Star, riding on a private jet and being assigned his own personal bodyguard.
It was revealed that Dawson intends, with Star's assistance, to create a makeup palette and show the stages of production throughout the series, something that has never been done before.
Fans are excited for this series due to Dawson's long hiatus and the original subject matter.
More devoted followers know how much makeup has come to mean to the YouTuber over the past year. In the videos of his fiance, Ryland Adams, Dawson has shown his keen interest in all things beauty. Fans can really tell that Dawson's palette has come to mean a lot to him throughout the year, and likely cannot wait to watch the whole series to see its creation.
However, though Dawson may now love makeup and the beauty community, it is obvious that his documentary is also a huge advertising ploy.
Whereas most people breaking into the makeup industry would have to pay for advertising when they launch their first line, Dawson's documentary essentially will be promoting his makeup at no cost.
Dawson also may be using this series to improve his image and persuade the public to forget some of the controversial things he has done during his extensive YouTube career, like appearing in black face and promoting conspiracy theories. Though he has apologized for all of his past insensitive jokes, he may still be trying to make viewers forget.
But while Dawson will be making money and continuing to improve his image, it also is obvious that he has a passion for the makeup and the series he is creating. 
This series is a first for the YouTube community. Dawson intends to show the struggles of creating a makeup brand, having previously filmed the whole process. The only other "shows" like this are on YouTube Red, the platform's paid streaming service.
Though this series is free advertising for Dawson, it is also free entertainment for the public, with the quality of a Netflix documentary. That is what sets his content apart.
About the Contributor
Erin Fader, Design Editor
Erin Fader is a senior and the design editor for the Purbalite. You can usually find her either cheering on the Baldwin Highlanders or sitting in a cocoon...