Girls volleyball takes first place in section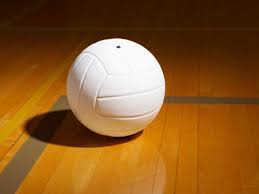 Baldwin's girls volleyball team took down Oakland Catholic 3 sets to 1 set on Tuesday night.
The team had a few troubles, but made a nice comeback and won a competitive game, senior Mia Hampsay said.
"We are good in pushing through and we did not put our heads down, which is what makes us a really good team," Hampsay said.  
It was a huge game to help the Highlanders get into first place in their section. The team is playing their best right now as their tough part of the schedule is coming up, she said.  
"This was a key win to keep our confidence high," Hampsay said. 
Sophomore Alexa Chapla stepped up for the team last night with key digs and got the team some big points last night. 
"We just have really good energy, and I like how well we are playing as a team," Hampsay said. 
The Highlanders have some big section games left, including Thomas Jefferson, Moon and Canon McMillan. They will be trying to keep first place in the section.  
Baldwin's next game is Thursday at Upper Saint Clair.