UFC fighter drops weight, gains acclaim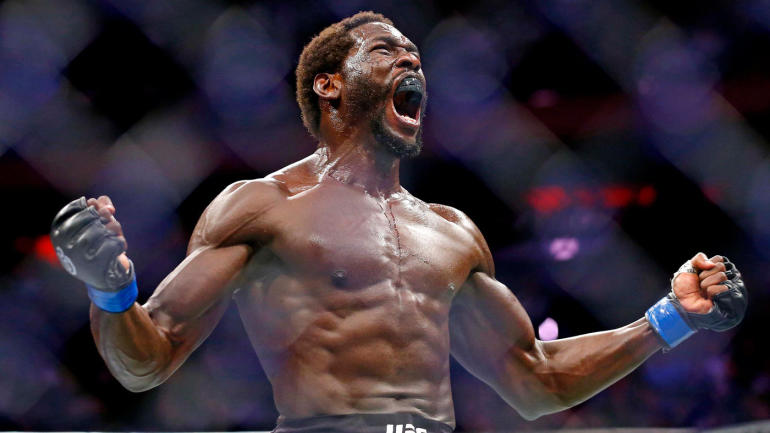 The UFC middleweight division has suddenly become more interesting than ever. Legends like Anderson Silva, Dan Henderson, Rich Franklin, and Michael Bisping are passing the torch to a new generation of stars. After his impressive performance at UFC Copenhagen, Jared Cannonier may be the next great middleweight contender.
Cannonier's journey into MMA would start during his service in the Army. After spending three years serving his country, he and his family would find themselves living in Alaska, where the recently discharged soldier would work as an air traffic control mechanic. That was in 2009, when the Dallas native weighed over 300 pounds.
Cannonier would take his first professional fights in 2011, participating in regional promotions around Alaska. In 2015 Cannonier would make his UFC debut at heavyweight. Although he showed promise at heavyweight, Cannonier was just not fit for the division, lacking the typical height and reach to last among larger fighters of the division. 
After fighting at 241 pounds, Cannonier would drop down to 205 to compete in the UFC's light-heavyweight division. The results would be mixed and once again he did not seem to be a standout at his new weight class. Cannonier would push his training to the limit and drop down to 185 pounds to fight in the UFC's middleweight division.
Since his debut at middleweight in late 2018, Cannonier is undefeated in his new division, and his latest TKO victory over Jack Hermansson has quickly put the rest of the competition on notice. He could be just one more fight away from a title shot. Fortunately for him, most of the fighters at 185 are locked up in other matchups, which should propel him to an even higher-ranked opponent.
Cannonier has been called "Reverse Rumble" because he possesses traits that are similar to those of former UFC division breaker Anthony "Rumble" Johnson. Both fighters have amazing boxing skills with incredible power and quick finishing abilities. Their stories are different in that Johnson needed to find his niche by moving up in weight and obviously it was the opposite for Cannonier. Nonetheless, Cannonier has all the tools to wreck any 185-pound fighter in his way.
Robert Whittaker and Israel Adesanya are set to unify the middleweight title at UFC 243 in Australia, but after that the UFC matchmakers will have a field day finding the next opponent for Cannonier. Many are already speculating that Paulo Costa or Yoel Romero will be his next opponent. 
In a league built on the backs of superstars like Tito Ortiz, Chuck Liddell, and Conor McGregor, it can be refreshing to see a fighter rise up through the ranks, battle adversity, impress in the octagon, and remain humble through the process. Jared Cannonier's story is inspiring and incredible through his long and winding road. With another impressive win on his resume, Cannonier is set to wreak havoc on the middleweight division as one of its new breakout stars.
About the Contributor
Jaiman White, Multimedia Editor
Multimedia Editor Jaiman White is a senior and this is his third year on The Purbalite staff. Jaiman can be seen in his natural habitat, in the back corner...