Dababy's new album proves his rise to stardom was well deserved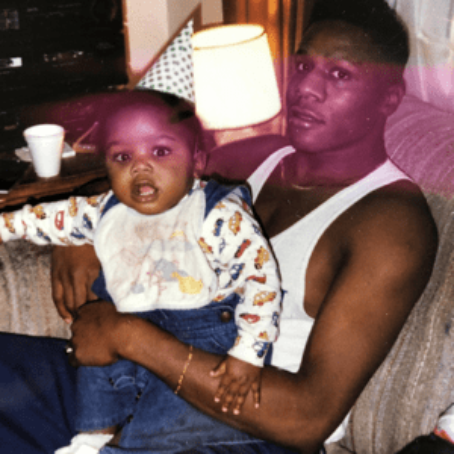 Dababy's second studio album, Kirk, is his first since his hit song "Suge" hit the radio, and it is a great follow-up to that song's success.
Dababy, whose real name is Jonathan Lyndale Kirk, has stated that this album is a tribute to his father, who recently passed away. 
This fact was a heavy part of the first song of the album, "Intro," which he released as a single before the album came out. This track is unusually emotional, considering Dababy's typically comedic rap style, as he makes many references to his family and what his life entailed on his rise to stardom.
The first track's emotional appeal is not matched in the next 12 songs, but fans can still find plenty of new and unique songs moving forward.
Although many of the songs have flows and lyrics similar to what fans have heard before, songs like "iPhone," which features Nicki Minaj, and "Gospel," with Chance The Rapper, Gucci Mane, and YK Osiris, have some unique sounds that Dababy is not known for.
Although he has experimented with sing-songy and melodic flows before, "iPhone" has some new flows that fans haven't heard before. "Gospel" does feature some straight up-rapping from Dababy, but the entire track is just very different than what he typically raps over, and it is definitely a pleasant surprise.
Those songs definitely stand out, but the rest of the album is far from disappointing.
The beats that Dababy raps over are consistently full of hard-hitting bass and unique melodies, but they are different enough that all of the songs are refreshing to hear. There is not a single song on the album that sounds unnatural, as Dababy expertly flows over all of the unique beats.
The third track, "Bop," is a perfect example of the type of beat listeners can expect on this album, as it features booming bass paired with an almost relaxing flute melody.
Overall, Dababy's second studio album is a success, and is an excellent testament to the type of talent that he possesses, as well as what fans can expect from him in the future. 
About the Contributor
Mason Hurley, Staff Writer
Mason Hurley is a junior and second-year staff writer. He always has a clean pair of Jordans, Nikes, Adidas, or Yeezys on, and may be seen in bright yellow...