Sophomore returns after leukemia battle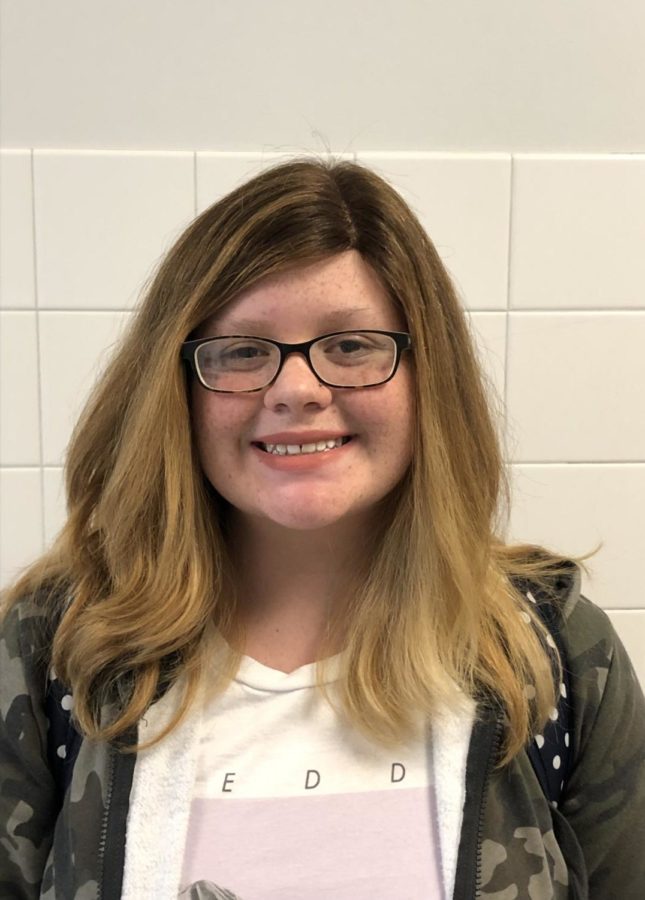 Being diagnosed with cancer is one of the most frightening things anyone can experience, but sophomore Rylee Boyle handled the situation with courage and determination.
"When the doctor first came in and told us, I was kind of frozen," Boyle said. "When the crowd of doctors left the room, I cried. … But the thought that never crossed my mind was 'Why me?' And the first thing I said after I cried was, 'I got this.' "
Boyle was diagnosed with leukemia on March 30. After months of difficult treatments, she was recently declared cancer-free. Her first day back at school was September 16.
As part of Boyle's treatment, she had four rounds of chemotherapy, each of which required her to stay at the hospital for one month. She had one week at home between each of the four sessions.
Throughout the entire treatment process, Boyle had been determined to beat her sickness.
"
It was tough. My strength was depleted, but I eventually built it back up by going places and doing more activities. It was hard, but I just kept going."
— Rylee Boyle
"It was tough. My strength was depleted, but I eventually built it back up by going places and doing more activities," Boyle said. "It was hard, but I just kept going."
It was all worth it when doctors told her there were no traces of leukemia left.
"I was relieved, very relieved," she said. "To know that I was finally free of something so frightening was amazing," Boyle said.
Many fundraisers were held to support Boyle and her family through her months of treatment. They were primarily planned by Boyle's godmother and great aunt, Barb Kerner.
The fundraisers included a motorcycle ride, a spaghetti dinner, and auctions. A Facebook group called "Rally for Rylee" was set up in May so supporters could stay updated on Rylee's treatment status and the various fundraisers.
"It's amazing how generous, kind and loving people are," Kerner said. "The love and support that I've experienced in this journey for Rylee is very humbling … It's an unbelievable feeling when people come together for one special little girl."
During her treatment, Boyle got to attend a Queen concert, which had always been one of her biggest wishes.
"It was by far the best night of my life. It was a dream come true," Boyle said
Boyle enjoys music and singing, and she hopes to one day work in the music industry, as her friends know.
"For as long as I can remember, Rylee has always loved music," sophomore and childhood friend Avé Kozar said. "I'm glad she has had so many opportunities to embrace her passion."
Speaking for all of Boyle's friends, Kozar said: "We are very happy that Rylee is back."
Rylee's mom, Erin Rose-Boyle, said the feeling is mutual.
"Rylee is doing great now," her mom said. "She had been looking forward to her return to the high school."
After missing part of her freshman year due to treatment, Boyle said returning to school has been especially meaningful.
"I never realized how much Baldwin meant to me until I couldn't be there," Boyle said. "I couldn't be happier to finally be back and I just want to thank everyone for sticking by me through everything."
About the Contributor
Alli Schroeder, Multimedia Editor
Senior Alli Schroeder is a multimedia editor in her third year on staff. When she is not writing, she can be found making her own clothes or earrings,...