Class president makes birthday cards for junior class students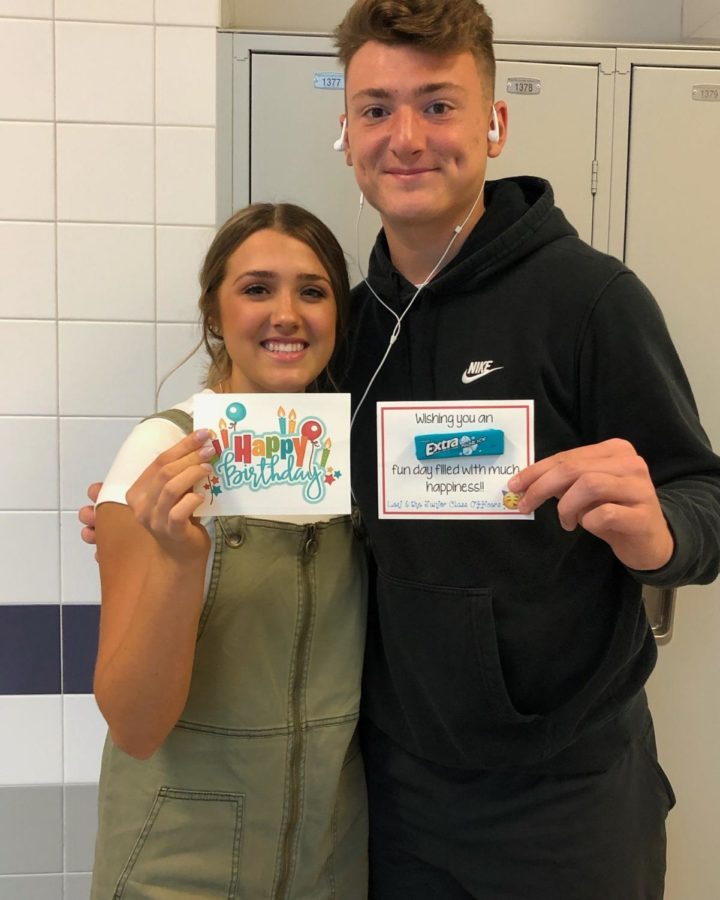 Teenagers usually try to remember their friends' birthdays. But the junior class officers are helping every junior in the building celebrate their special day.
This year, class President Alexis Kilburn and the other junior class officers decided to make birthday cards for every single student in the junior class.
"When students get to high school, unless they tell somebody, they can go an entire day without anyone knowing it is their birthday. I think it is really important for them to be acknowledged on their special day," Kilburn said. 
The birthday cards have a message that reads: "Wishing you an extra fun day filled with much happiness," and they include a pack of Extra gum. The cards are signed by Kilburn and the other class officers. They will be handed out in the students' social studies classes on their birthdays. 
"I had this idea at the end of last year and worked with our junior class officers over the summer to make this happen," Kilburn said.
Last week, she handed out the first birthday card to Lucas Strayer. 
"I really appreciated getting a card on my birthday and it really shows how much she cares about our class," Strayer said. 
"I also believe that we need this kind of positivity going into junior year and I think that all of the other students will appreciate it as well," he said. 
According to Kilburn, there has been a lot of positive feedback so far. She also said the birthday cards are not the only thing for juniors to look forward to this year. 
"This year we would like to continue on from last year with starting new traditions. Our class should be expecting a lot of great things to happen this year," she said. 
About the Contributor
Astrid Senko, Multimedia Editor
Astrid Senko is a second year staff writer and a first year multimedia editor. She is a drum major and a full time band nerd. When she is not on the field...