Drama overpowers ethics in reality TV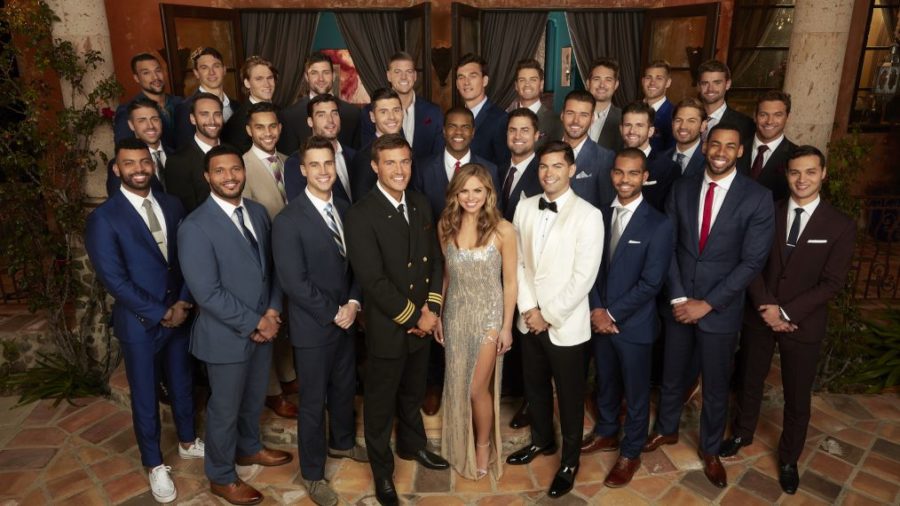 Usually dating multiple people at once in American society is frowned upon, but every Monday night, millions glorify this taboo practice by watching The Bachelorette.
From an outside perspective, both The Bachelor and The Bachelorette are strange shows. Why would anyone want to partake in these polyamorous relationships? Why would anyone want to compete for their significant other's attention? Why would anyone ever watch these shows?
But whenever people start watching either show, they become immediate fans.
Most viewers just accept these reality shows without a second thought, even though they go against most people's morals.
Why would people readily enjoy something that they are morally against?
The answer is simple: American culture is consumed with drama.
People now watch controversial, real-life dramas from a young age, desensitizing them from the strange plotlines of reality television.
Instead of being appalled by the actions of reality stars, like the Kardashians, people idolize them. Viewers aspire to be as famous as these celebrities, so they audition to be a part of shows like The Bachelorette or Big Brother.
Then viewers just feed this drama by watching again and again, week after week.
To those who are not fond of reality television, this drama seems juvenile. But anyone who gives these shows a try quickly learns why the drama is so enthralling.
Though some of these shows are based on seemingly immoral concepts, the editing and the contestants truly draw viewers in.
The editing of these shows obviously allows for scenes to be picked through so that viewers can absorb more drama. Usually, the truth is twisted at least a little in these shows to make it all the more interesting. That editing definitely adds to why people are so addicted to reality television.
Also, the casting teams are always able to find some interesting personalities to come on the show.
Whether they have mysterious pasts, or they are unemployed, or they just seem to have psychological issues, the contestants on these types of shows are always entertaining. It is apparent that the casting teams for reality television choose people who will add to the drama and raise viewership.
So, even if shows like The Bachelorette are unethical, they will always get viewers hooked with their dramatic flair and calculated editing.
About the Contributor
Erin Fader, Design Editor
Erin Fader is a senior and the design editor for the Purbalite. You can usually find her either cheering on the Baldwin Highlanders or sitting in a cocoon...