Classic rock bands sell nostalgia for profit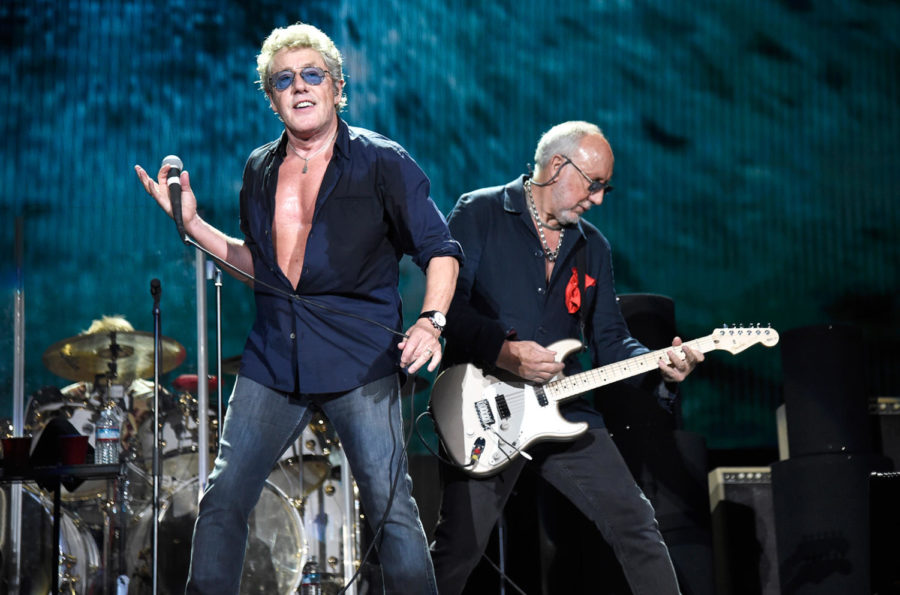 The Who has been around since 1964 and is still on the road with the "Moving On!" tour.
The band has been touring off and on since its first "farewell tour" back in the '80s. During that period of time, they have not released any successful original music; mostly, they have just been releasing music from their tours and remasters of their classic albums.
The concert at PPG Arena last week was great, but is there a reason they charge so much for fans to relive the past?
At the "Moving On!" concert, the Who did very little moving on from their classic hits. They used a symphony orchestra, which removed the edge from their most famous songs, perhaps showing the passing of time to an audience that tries to buy it back.
This trend shows a lack of progress from classic bands, and is a blatant display of money grabbing.
There are many other older bands that team up with other bands to get success from an otherwise lackluster tour.
Most notably, the classic alternative rock band the Pixies co-headlined their tour with rock band Weezer. The Pixies were popular in their time, but, like many others, their fame is fading and they need a jumpstart to their aging career.
Also seen excessively are bands or performers performing, and selling, their farewell tours. Elton John is currently on his farewell tour, "Farewell, Yellow Brick Road."
Unless fans buy a ticket now, they will never see Elton John perform live again — unless he changes his mind later on and tours again. This is a classic advertising move: Limit a fan's chances to do something to ensure the purchase.
The money occasionally goes toward charities. However, many bands will use their aged fanbase to their advantage. An older crowd is more likely to be able to afford a ticket to a show, and more likely to put in the effort to go.
The grab for money leaves most fans with lighter pockets and heavier hearts. All's fair in love and advertising, but not for the audience.
About the Contributor
Paul Briones, Staff Writer
Paul is a junior first-year staff writer. He can be found either playing the trombone by himself whilst reading the Communist Manifesto or trying to drink...